 Back listing
MY2024 (EX M/Y ARIA)
Azimut S8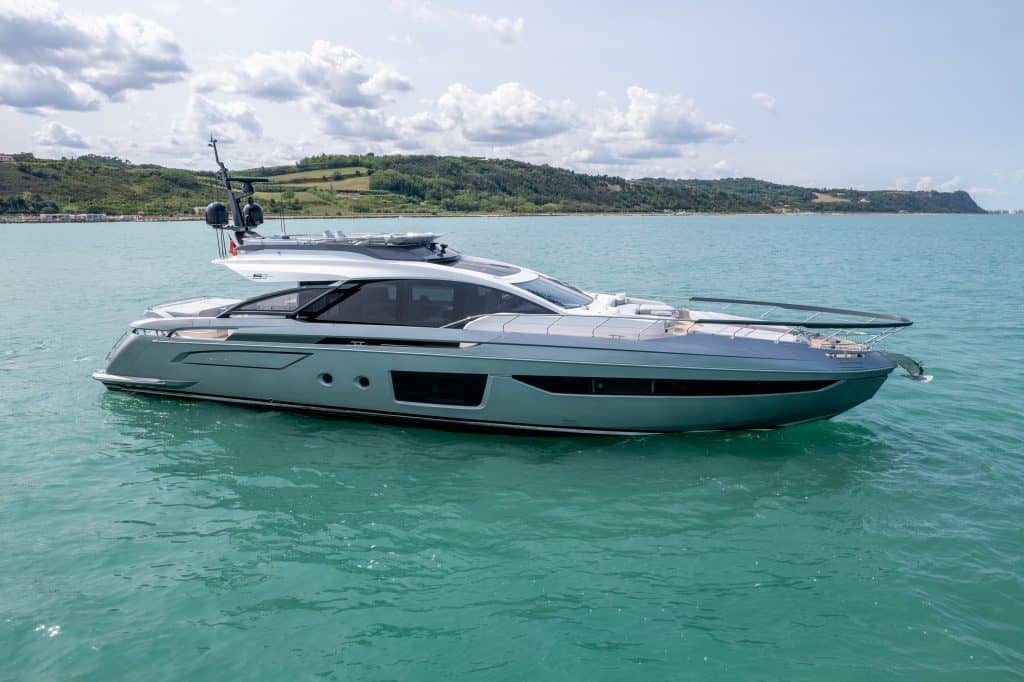 FACTORY OWNED –  GREAT OPPORTUNITY
MY2024 Azimut S8
Delivery EX-Yard at our Yard in Fano, Italy
110 hours on the engines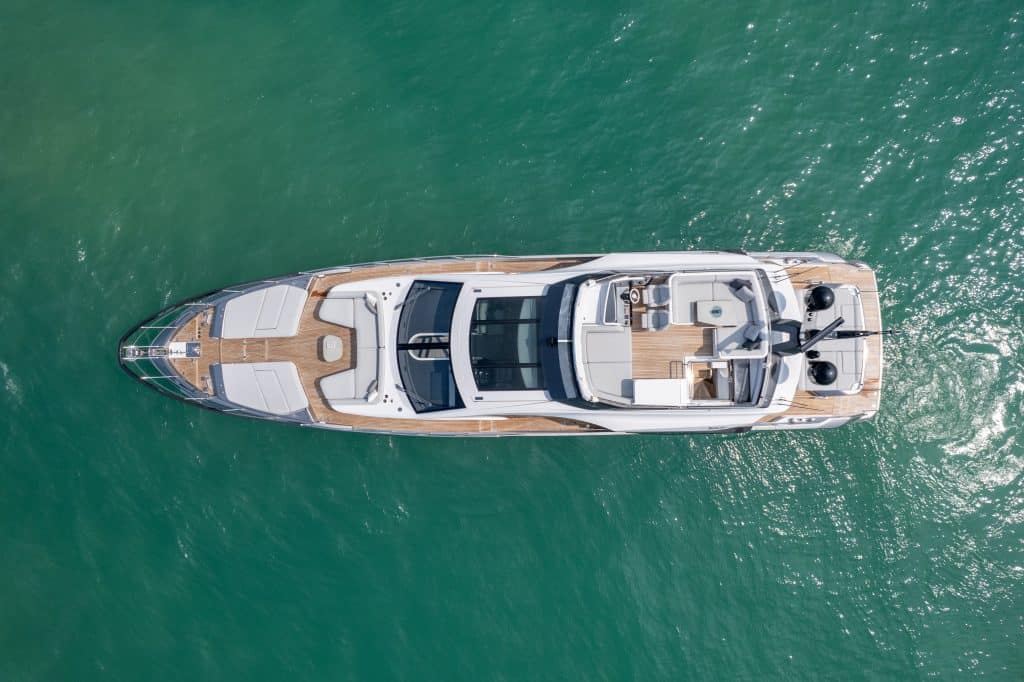 The 24-meter beauty of the Series, Azimut S8, is a tech-savvy sport yacht elevated by environmentallyresponsible etiquette. Her wind-drawn design and avantgarde attitude come to life through a carbon fiber soul, epitomizing absolute performance and silence while minimizing fuel consumption beyond the expectations of the category. An attractive and generous ambience permeates the lifestyle onboard, inviting guests to enjoy a liberating relationship with the sea, marked by relaxation, recreation and responsibility. Enjoy the progressive, responsible mindset of the S8.
The exterior lines appear to be drawn onto the S8 by the wind. Sporty and fluid, they reach from bow to stern, elongating the clean hull volumes together with long windows and the sculptural use of cappings above the bulwarks. Her curvaceous upper body is wrapped in carbon fiber sinews, lightening the profile and emphasizing the wide glazed surfaces along her profile.
The cozy segment of the main deck is staged as a lounge. It's the perfect place to take refuge from chilly nights and enjoy a good film, but during the day, it joins a continuum that reaches flush all the way to the cockpit. Large windows ensure the fidelity of the connection to nature regardless.
The beauty of the S8 is not solely a matter of exterior and interior design elements that combine to perfectly play out Azimut's essence. Her beauty is also about discovering the technological advancements and special components that contribute to making her truly unique and highly innovative.
TRIPLE POD PROPULSION COMBINED WITH CARBON FIBER
The adoption of triple Pod propulsion, combined with the optimization of the water lines and the extensive use of carbon fi ber, reduces fuel consumption and CO2 emissions by 20 to 30% in the main speed range.
Azimut's pioneering use of carbon fi ber lamination goes beyond pure performance. The Carbon Tech Generation offers expanded volumes on board, while maintaining excellent dynamic stability and perfect handling. Preserving the yacht's low center of gravity, the carbon fi ber was focused on the upper parts of the yacht, lightening the laminated components by up to 30% and reducing the natural roll momentum up to 15%.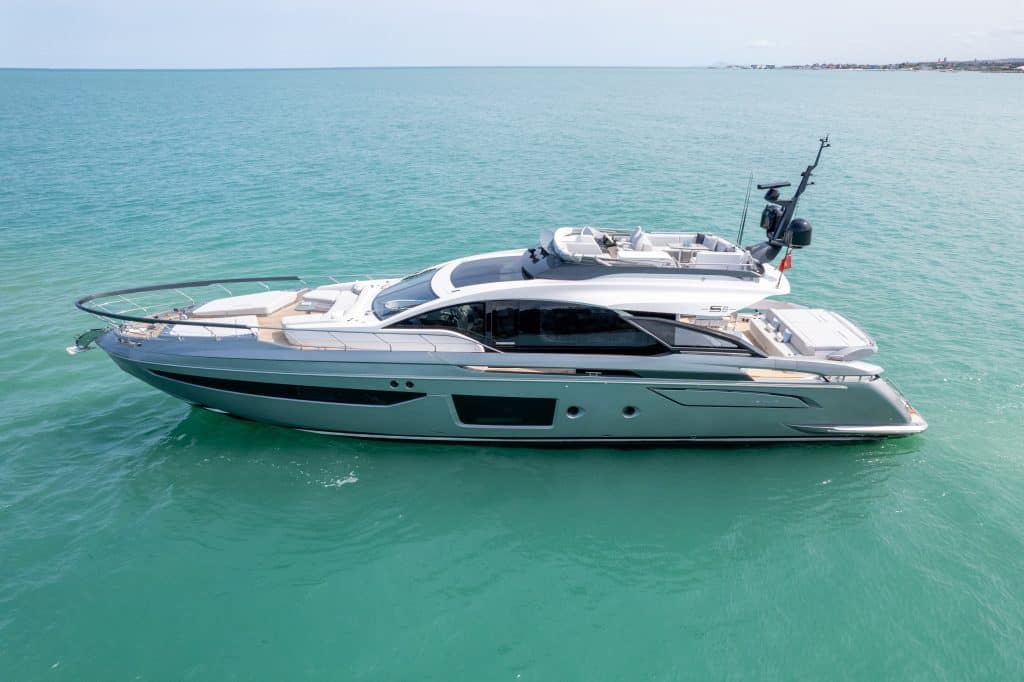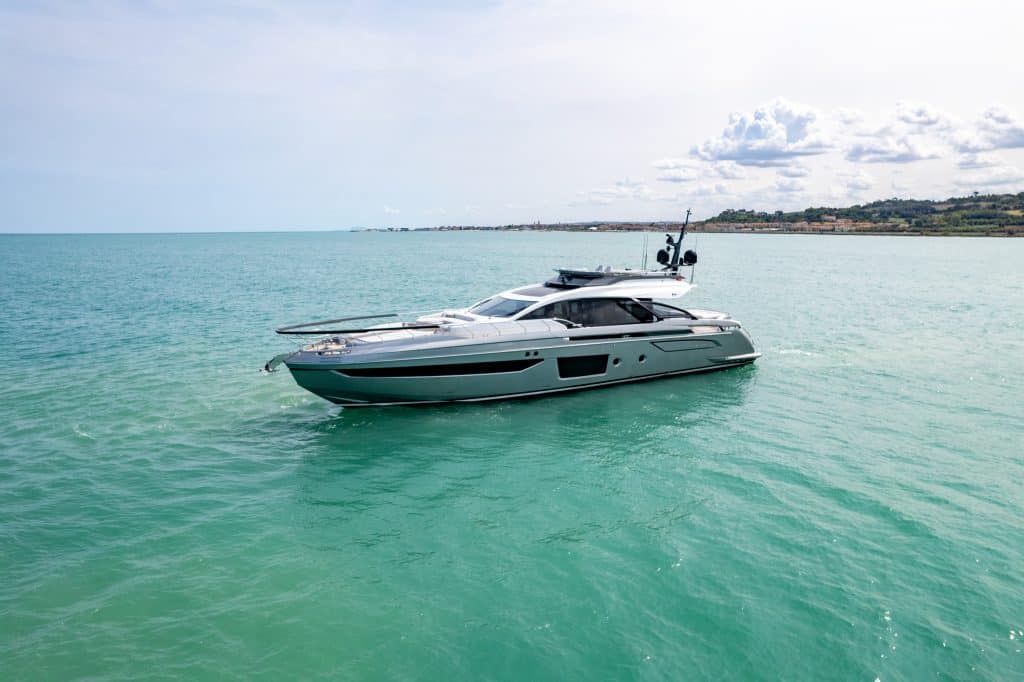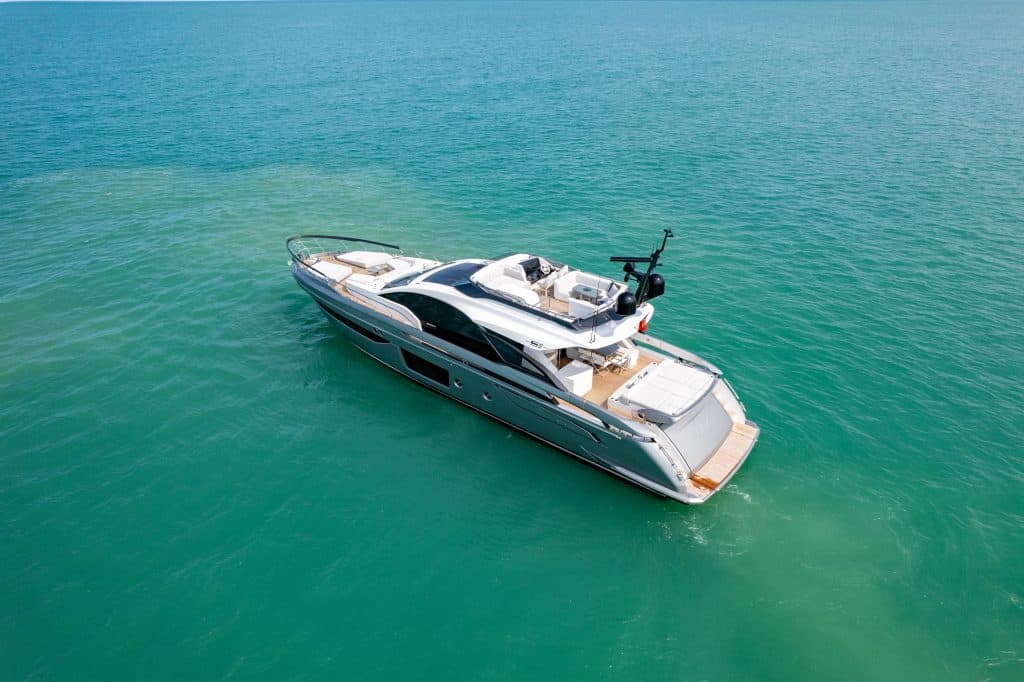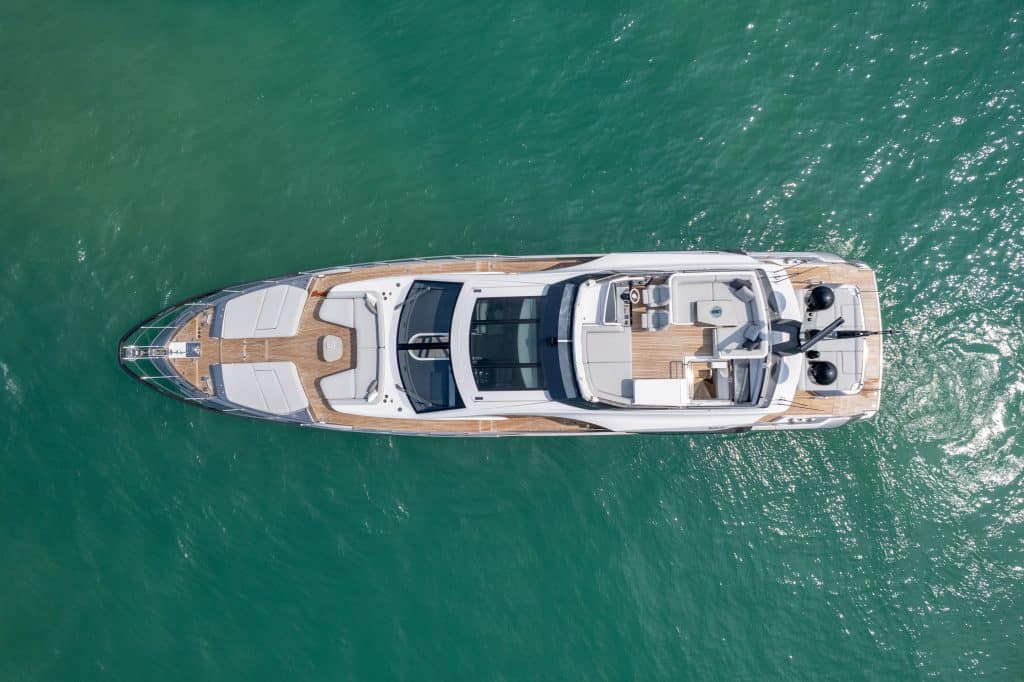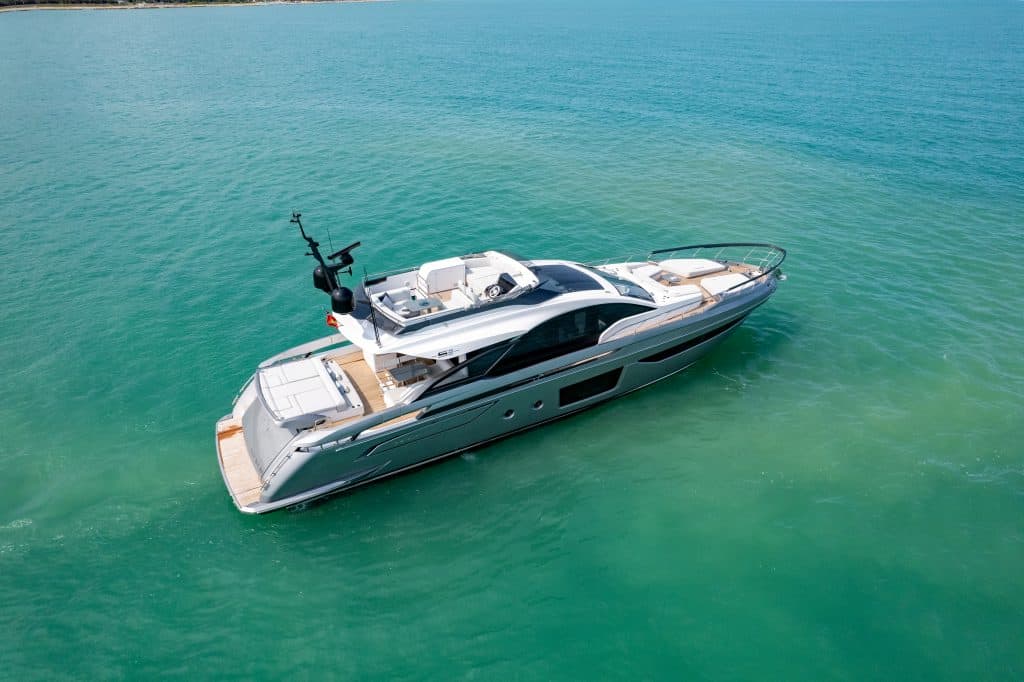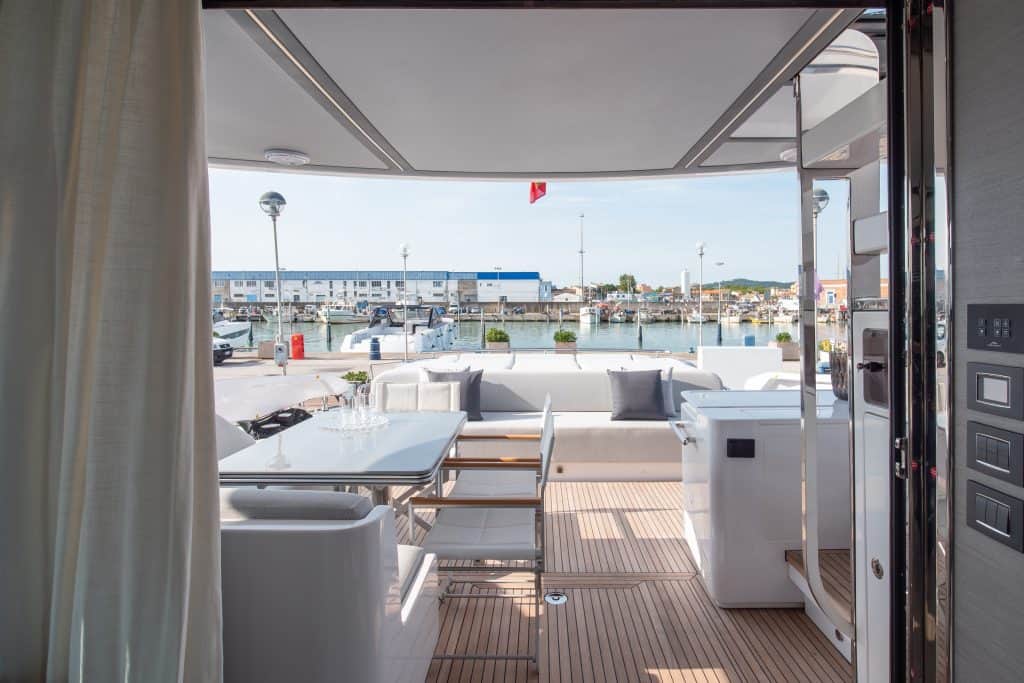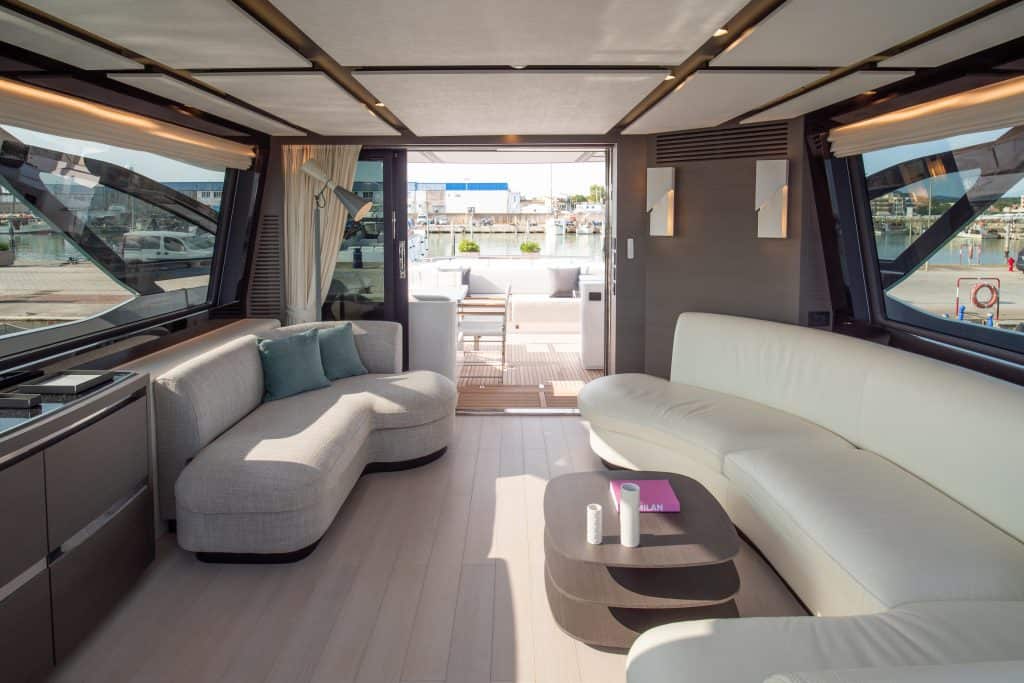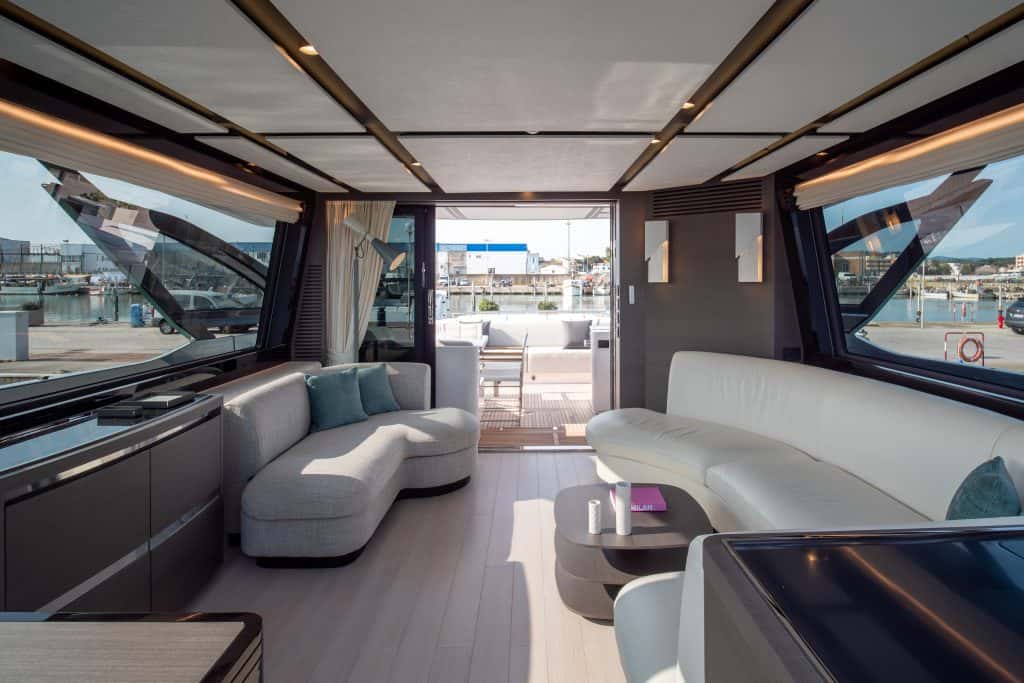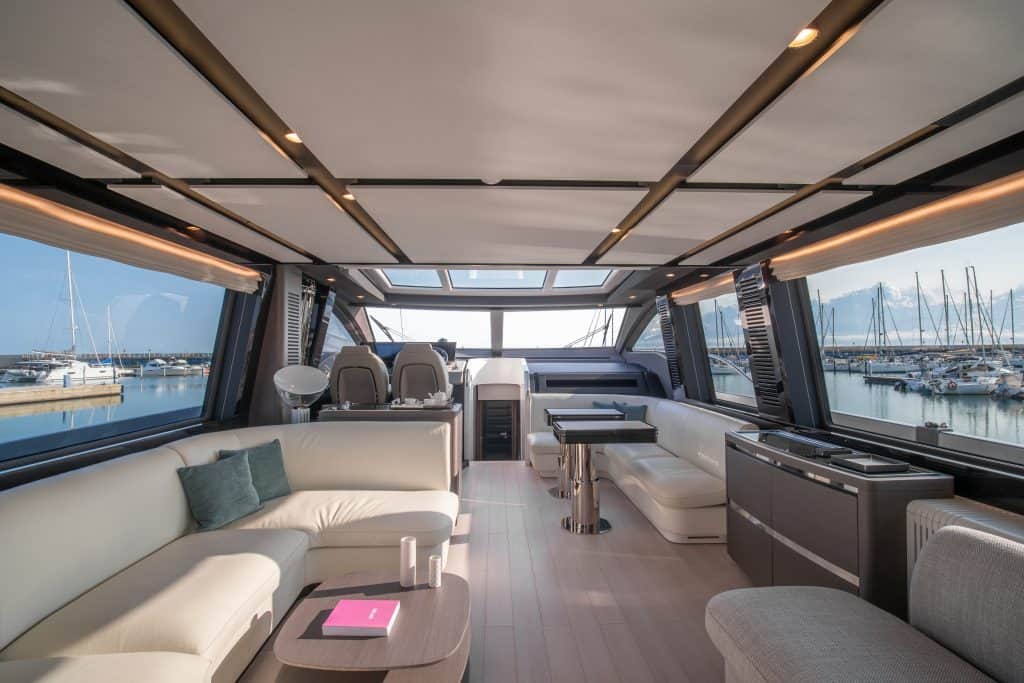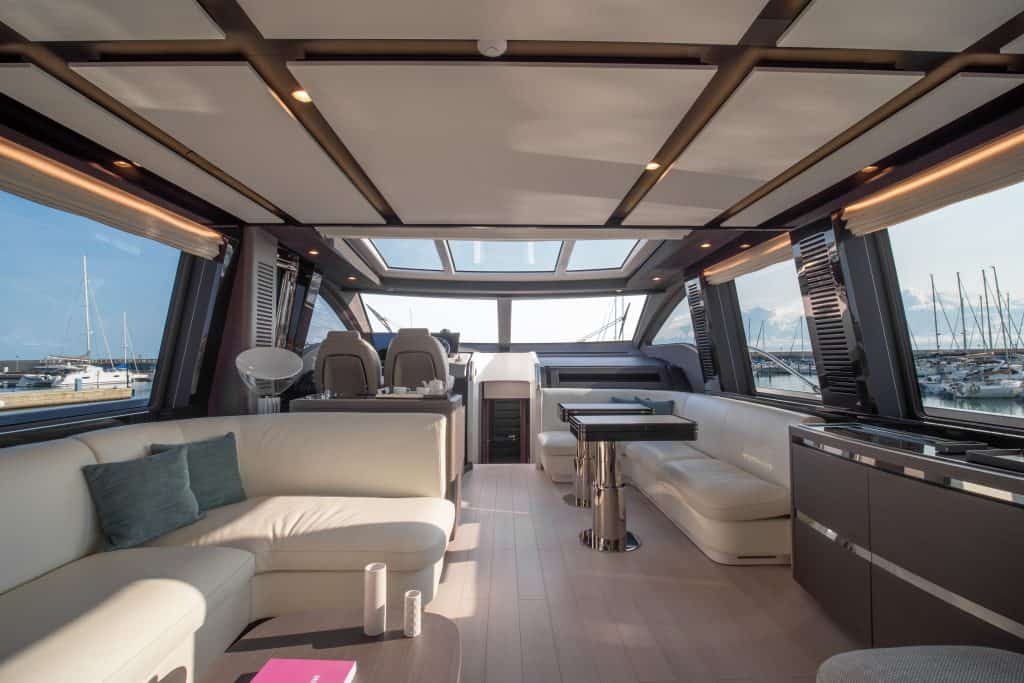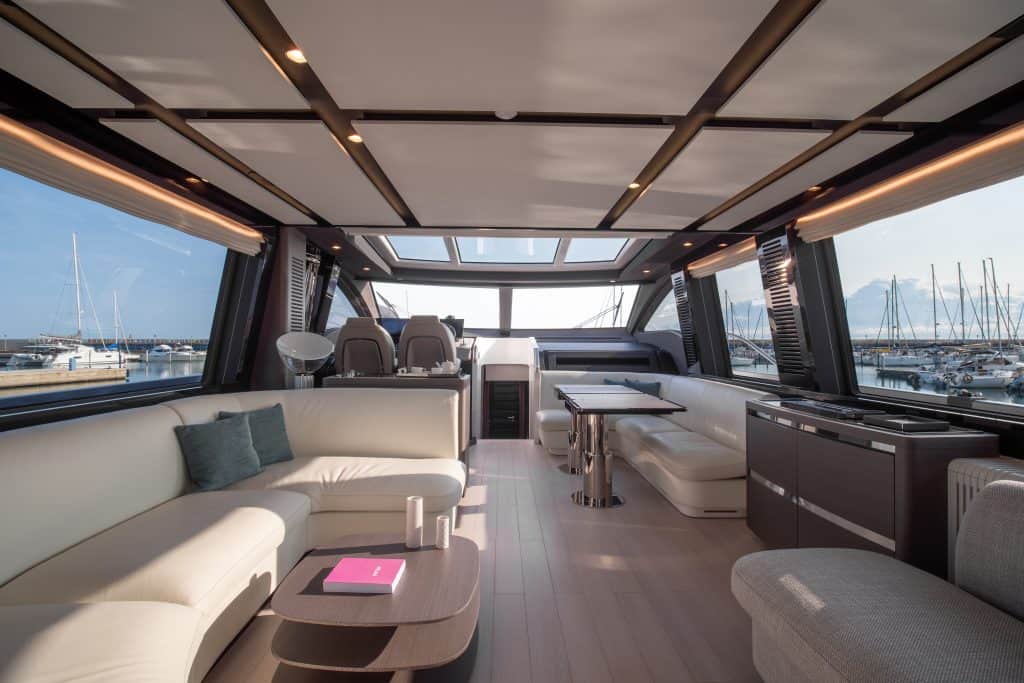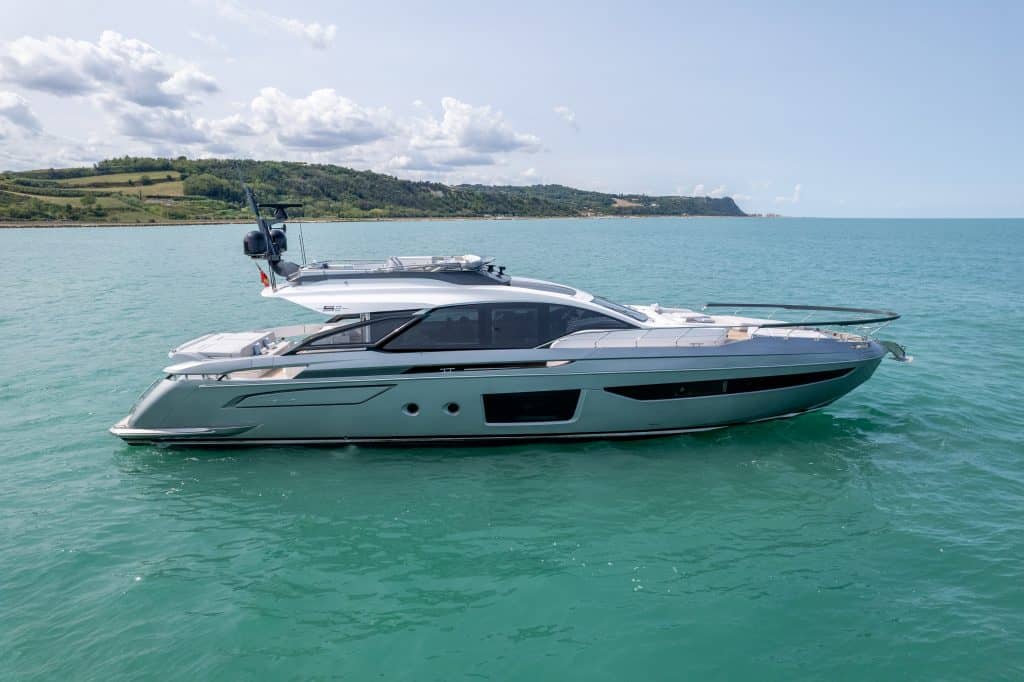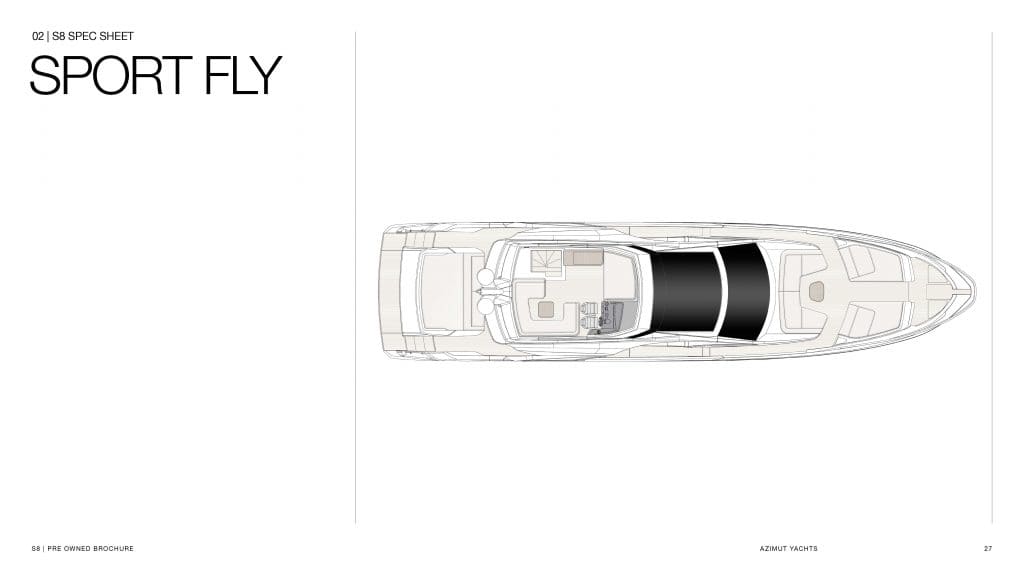 MAIN DECK WITH CUSTOM LOUNGE

LOWER DECK WITH CUSTOM DOUBLE BED IN PORT GUEST CABIN
Main Technical Specifications
Length overall (incl. pulpit)

Draft (incl. props at full load)

Displacement (at full load)
P.L. AUSONIO Naval Architecture & Azimut R&D Dept.

V Planing - Deadrise 14° at the stern - Deadrise 20° amidships
3 x VOLVO IPS 1350 (1000 hp)

Maximum speed (test load)

Cruising speed (performance test mass)
Interested in this yacht?
Just ask, we will gladly provide you with all the information you require.