 Length overall
29,70 m (97' 5'')
---
Cabins
5 + 3 crew
Engines
2 x MAN V12 1550 hp
2 x MAN V12 1900 hp
---
Max speed
Up to 20/24 kn
Exuding a sense of precious freedom, the Magellano 30M crossover emancipates a longing for authentic exploration. Constructed to excel in navigation to fascinating far-off destinations, she ignites the spark of curiosity and encourages spontaneous travel aspirations. The art-inspired ambience breathes elegance and abundance, with maximized spaces and luminosity further summoning the tantalizing feeling of onboard liberty. Travel into freedom with the Magellano 30M.
UNCONVENTIONAL PERFECTION
A TIMELESS CROSSOVER
The exteriors of the Magellano 30M are designed by Ken Freivokh. The vision that guided his design of the lines was to create an object of timeless, exquisite beauty. Destined for long-range cruising, she combines comfort and safety with high bulwarks and large windows to ensure constant contact with the beauty of the sea.
Design
SUPERIOR SOPHISTICATION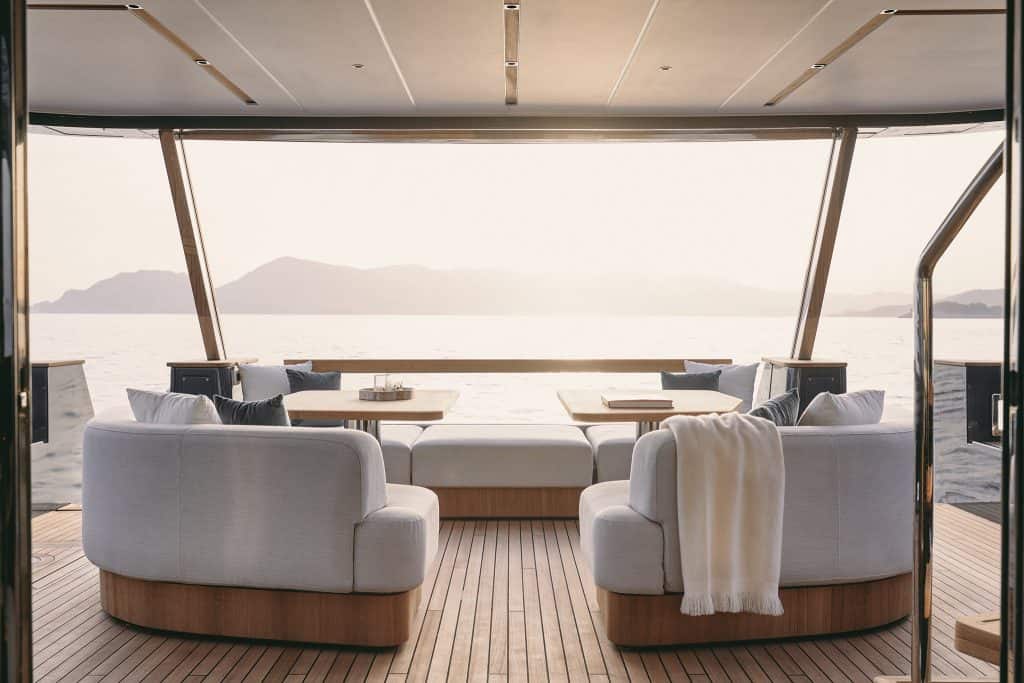 FLOODED BY LIGHT AND SOAKING IN CHARM
The unique main deck master basks in the wonders of two full-height windows. A perfect playground for the abundant natural light, from the unusually shaped furnishings to the fine and rich materials, every detail contributes to an environment far beyond traditional conceptions, yet warmly welcoming with an aura of organic wellbeing.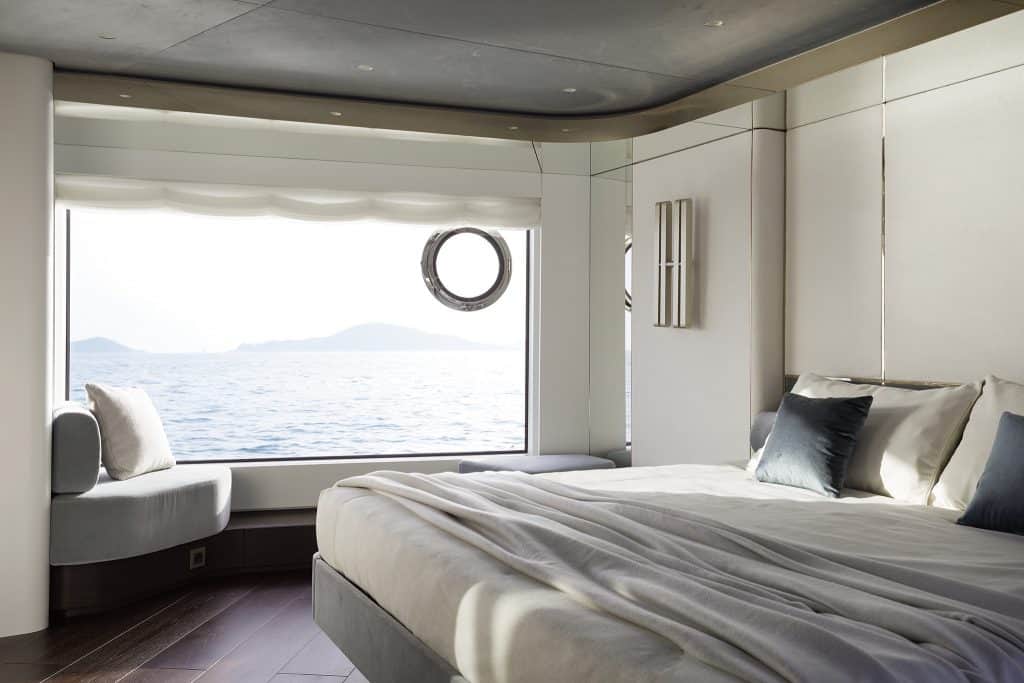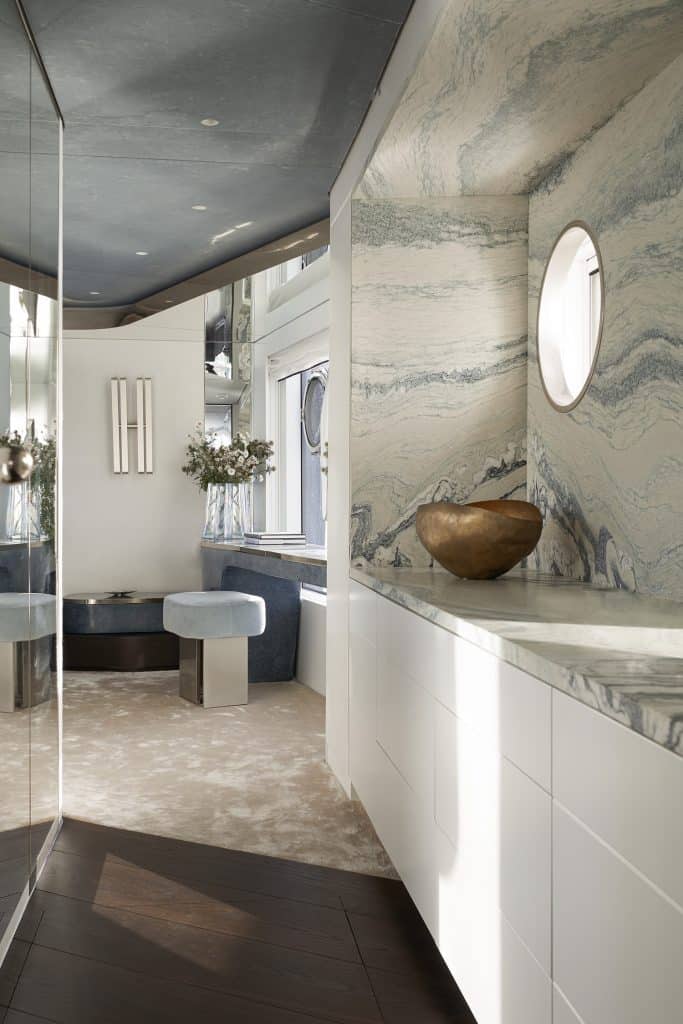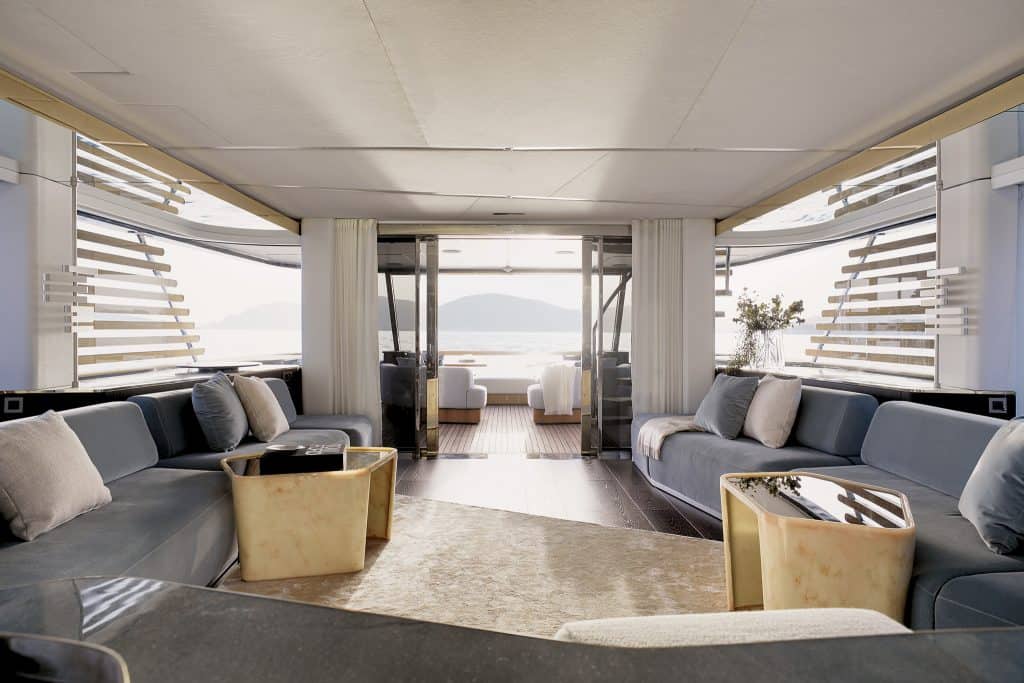 Live an enhanced experience
To know more about this boat, take a true connoisseur cruise.
I'm interested
Technical Features
OUR ADVANCED TOOLKIT
Low Emission Yacht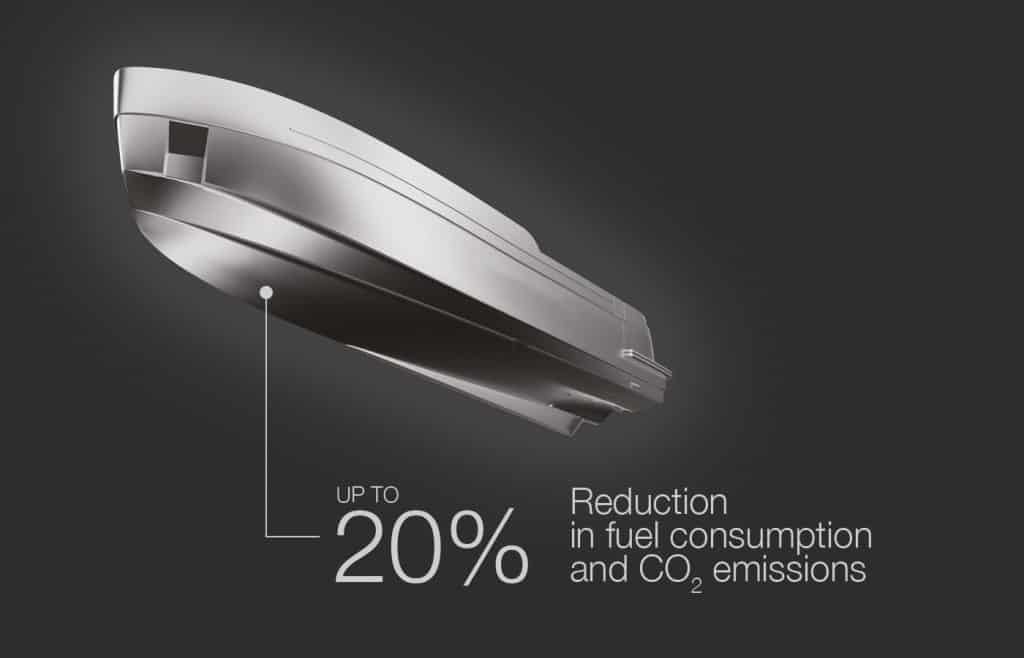 Azimut Dual Mode Hull
The Dual Mode hull is a highly efficient semi-planing hull designed to reduce fuel consumption and CO2 emissions by up to 20% at medium speeds*, guaranteeing superior navigation comfort in a wider range of sea conditions. The double-chine hull, combined with the vertical bow, minimizes the impact of waves and thus offers greater freedom of navigation, cruising comfortably at low speeds for extended durations as well as at higher speeds.
*compared to vessels of the same weight and size with a traditional hard-chine hull
Zero-Emission Hotel Mode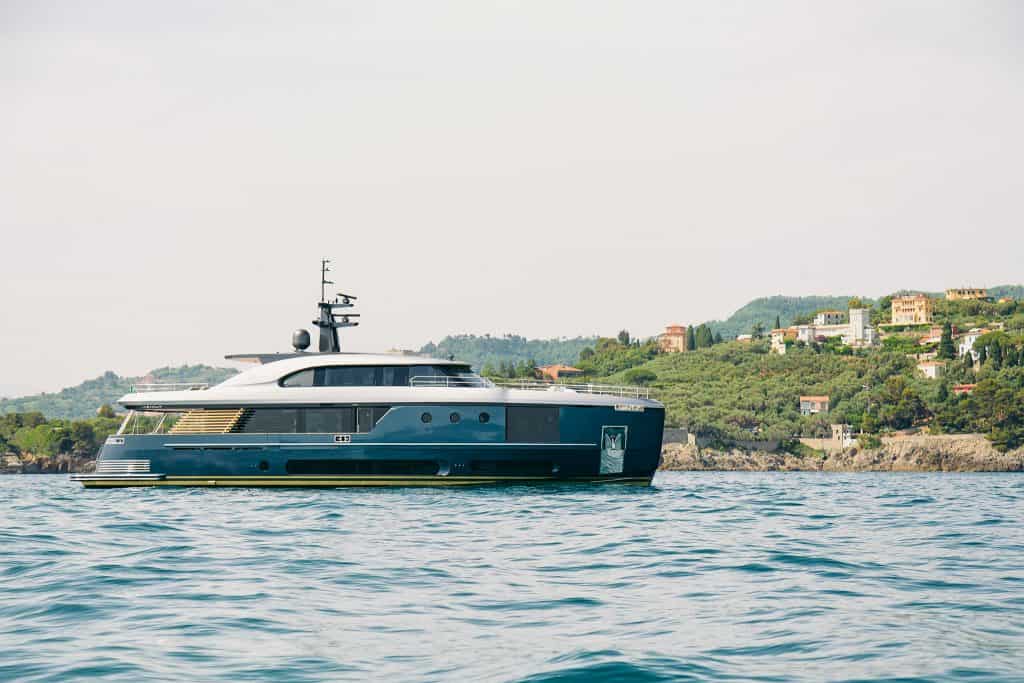 A 130kW/h lithium-ion battery pack can support the yacht's hotel load for up to 4 hours during the day and up to 8 hours at night. Now, it's possible to enjoy the full superyacht experience without the noise, vibration and emissions of the generators, making daytime activities more pleasant and nighttime relaxation more peaceful.
Efficient Air Treatment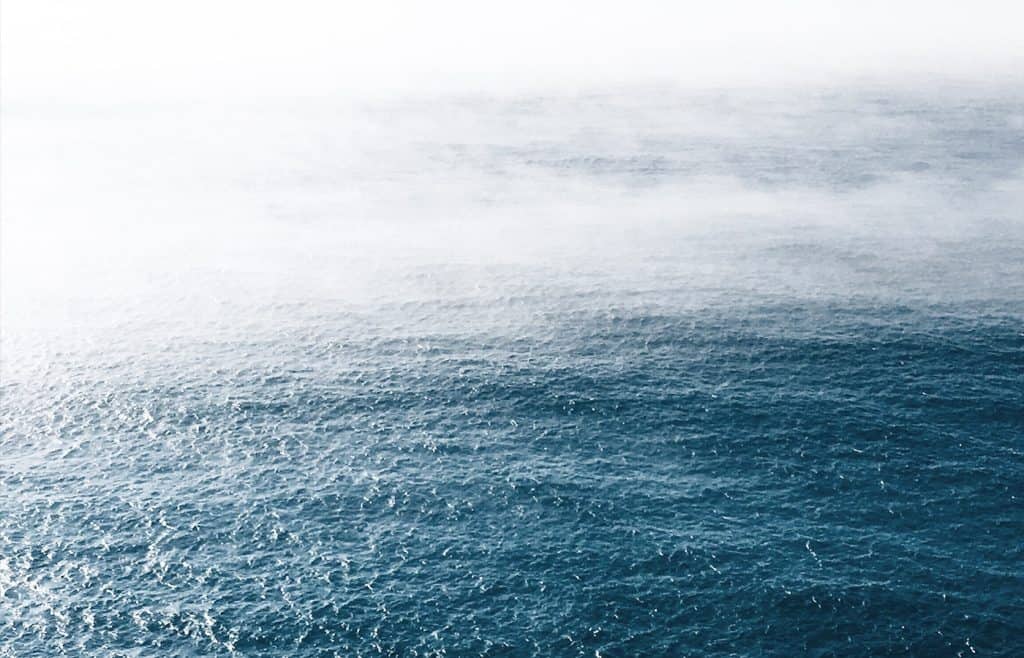 A UTA air extraction system continuously refreshes and treats the onboard environments. The staterooms below deck benefit in particular from the continuous flow of clean air from the outside, filtered to eliminate the majority of airborn particles and odors.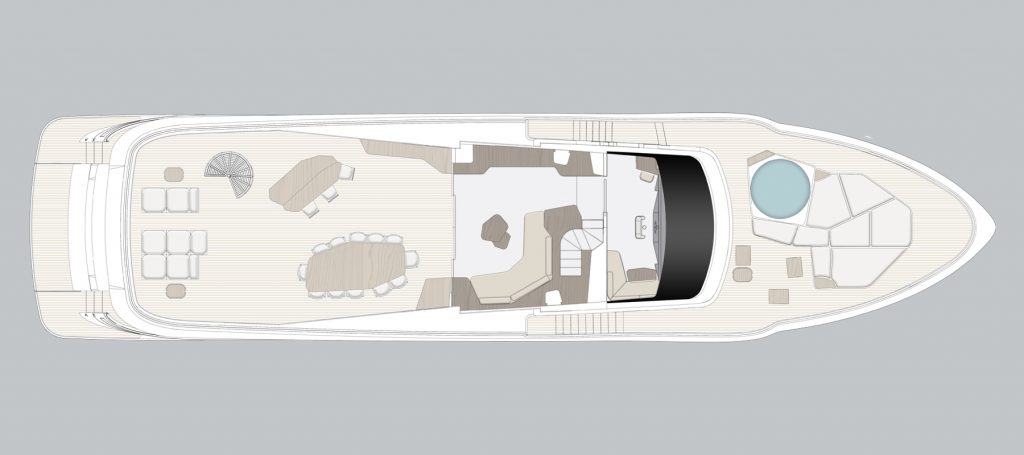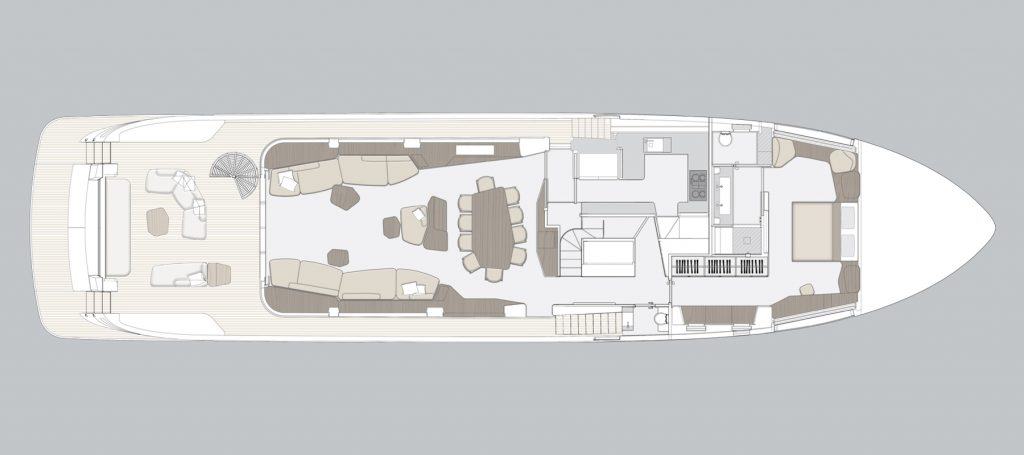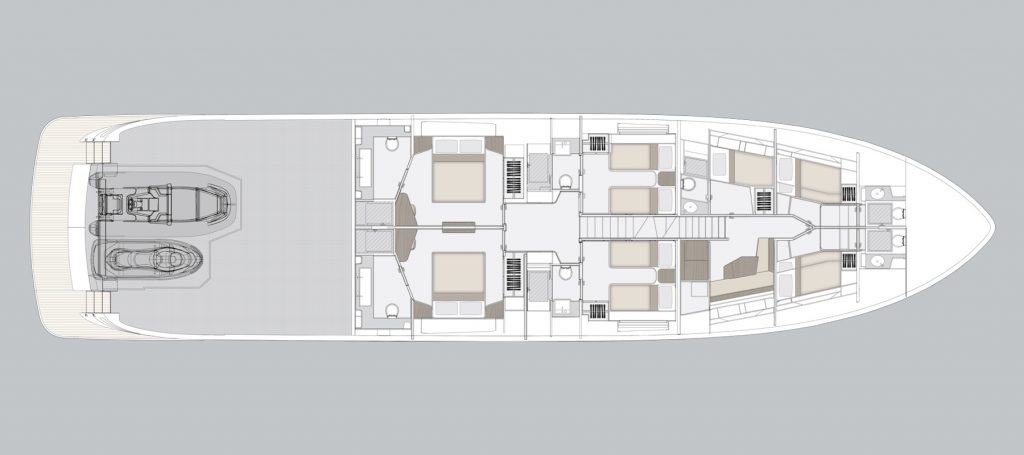 Data summary
MAGELLANO 30M
AT A GLANCE
Main Technical Specifications
Length overall (incl. pulpit)

Draft (incl. props at full load)

Displacement (at full load)
P.L. AUSONIO Naval Architecture & Azimut R&D Dept.

Semiplaning Dual Mode Hull

Structural project compliant with Rina Class Pleasure Certificate (certificate upon request as optional)
2 x MAN V12 1550 hp
2 x MAN V12 1900 hp

Maximum speed (test load)

Cruising speed (performance test mass)
the data refer to UNI ISO 8666 conditions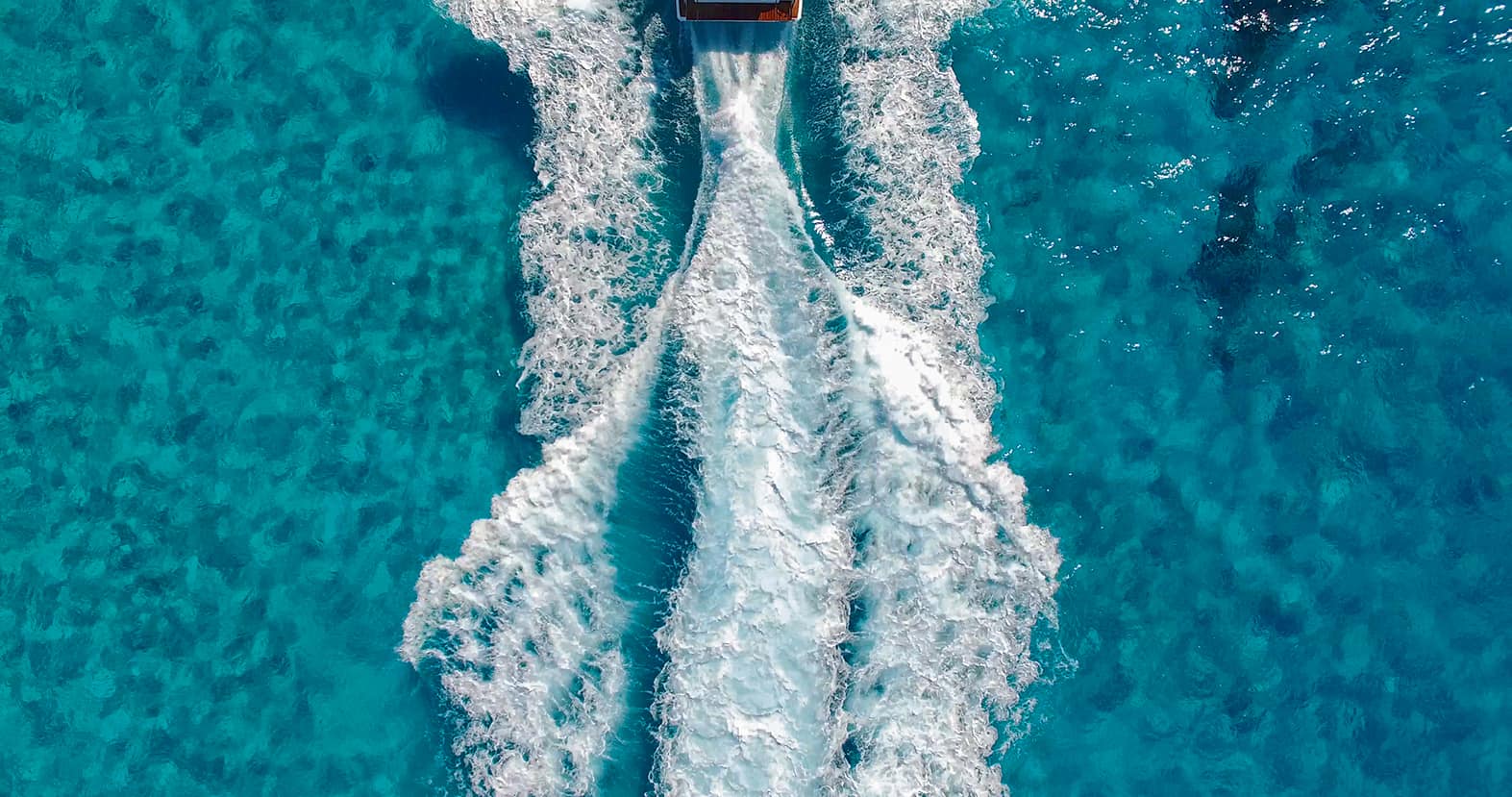 Our select dealers will proudly provide you with all the information you require