 Length overall
15,03 m (49' 4")
---
Cabins
2
Engines
3 x 600 hp (440kW) Verado Mercury
---
Max speed
Up to 50 kn
A phenomenon of performance and the sea born of immersive DNA, the Verve 48 favors the most authentic emotions and superior comfort. With the power to travel over the water up to 50 knots, this single sensational yacht with outboard motors unites speed and agility, becoming the optimal choice for those who love fluid and frequent movements, and want to feel at one with the sea. A statement of powerful design, this vessel full of character represents pure innovation: welcome weekender. Push further with the Verve 48.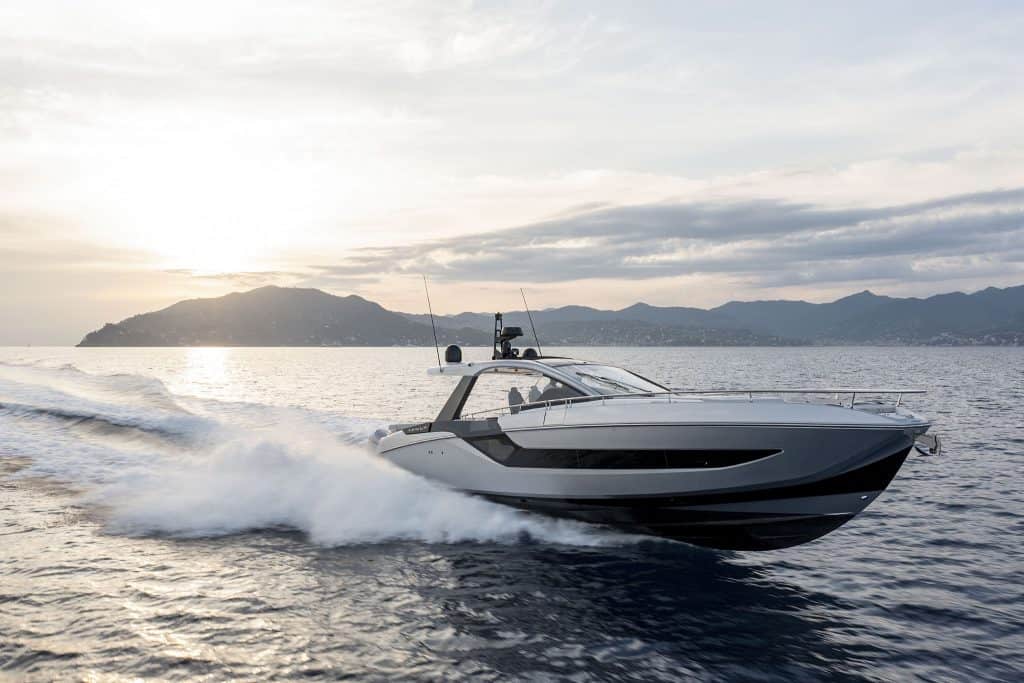 Design
THE PURSUIT OF ADRENALINE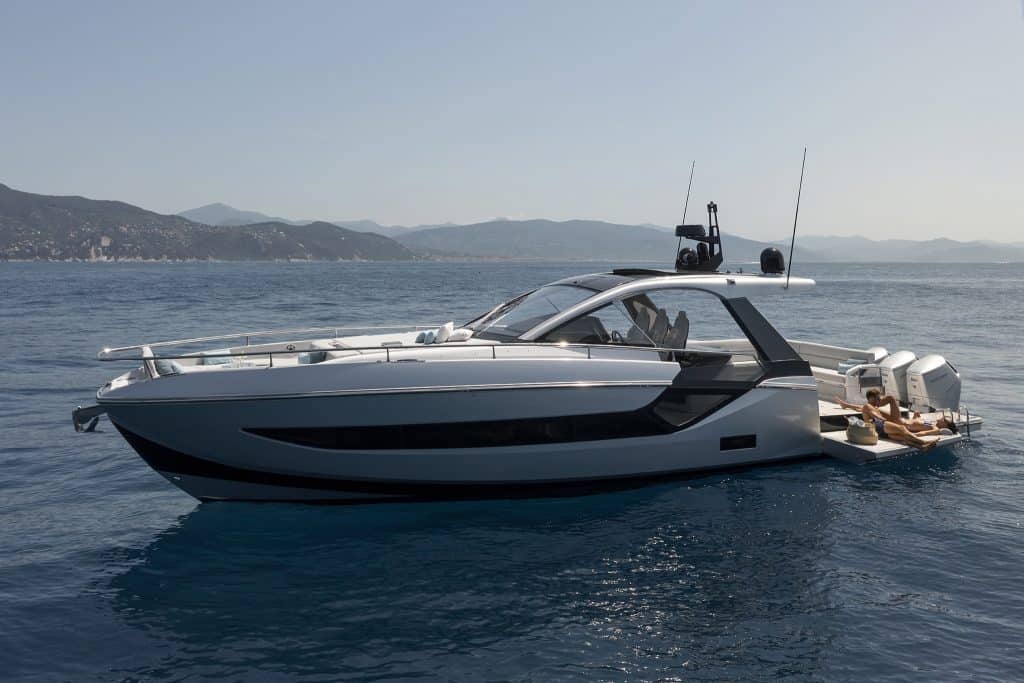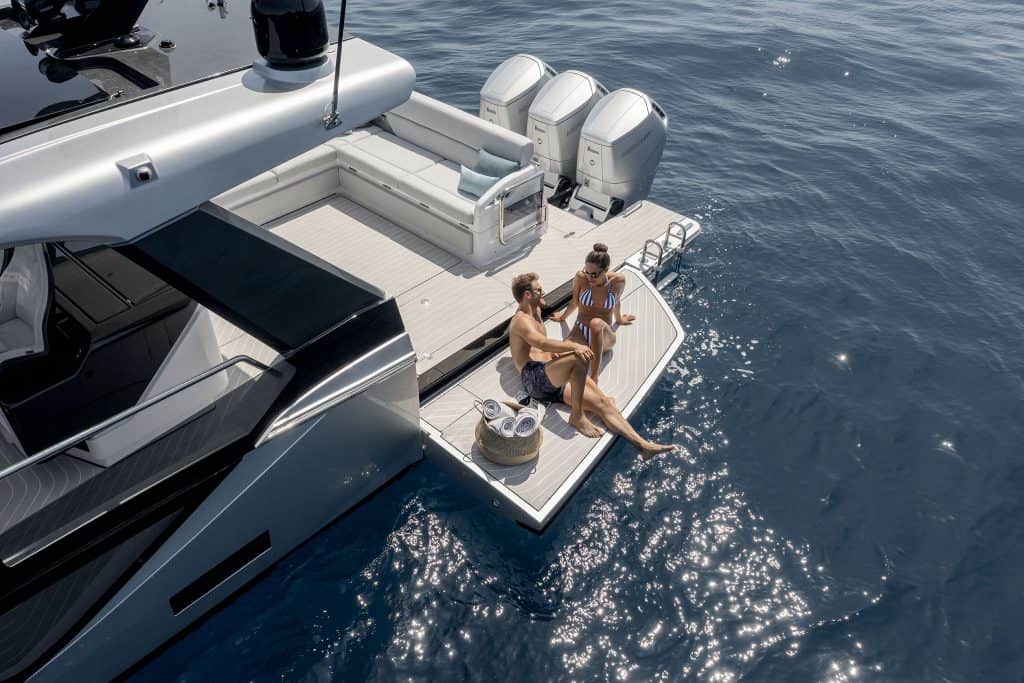 IMMERSE YOURSELF IN A BRAND NEW CONCEPT OF SEA LIVING
The cockpit is the open heart of the sport weekender, expanded onto a fold-down platform just over the waves on the port side with a retractable ladder.
POWER, DESIGN AND COMFORT
The modern, stylish helm station is based on a Plug&Play layout concept featuring clean, stark lines and a high-tech approach that uses led lighting to stunning effect.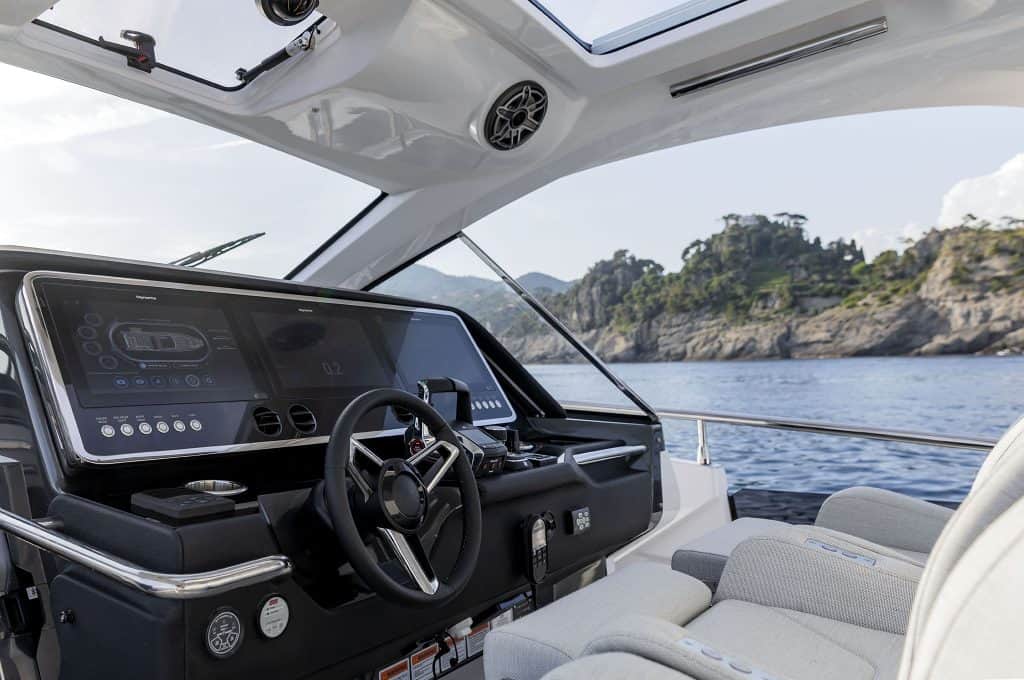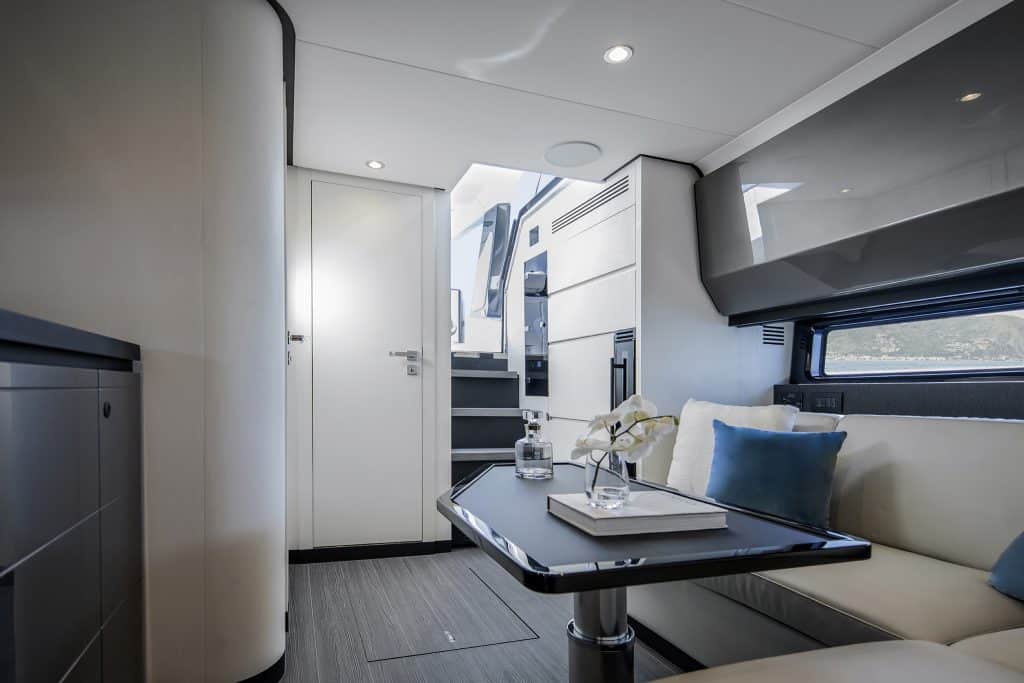 YOUR COZY RESIDENCE ON THE SEA
Natural light enters from above and through the side windows of the second cabin to create a pleasant, inviting space. Located towards the stern, it is fitted with twin beds and a separate shower stall.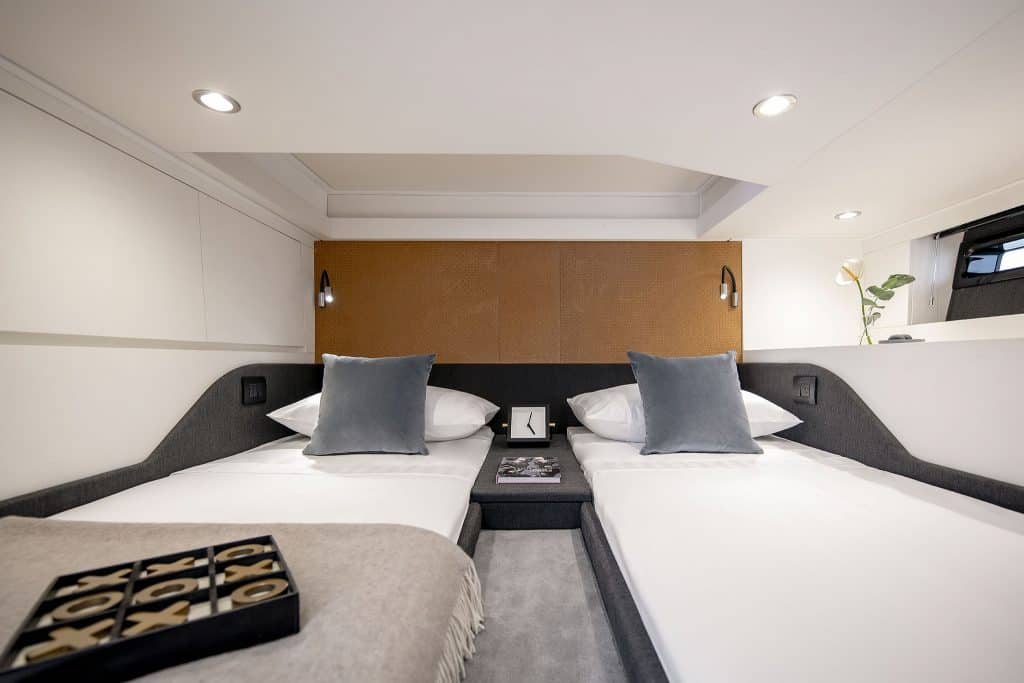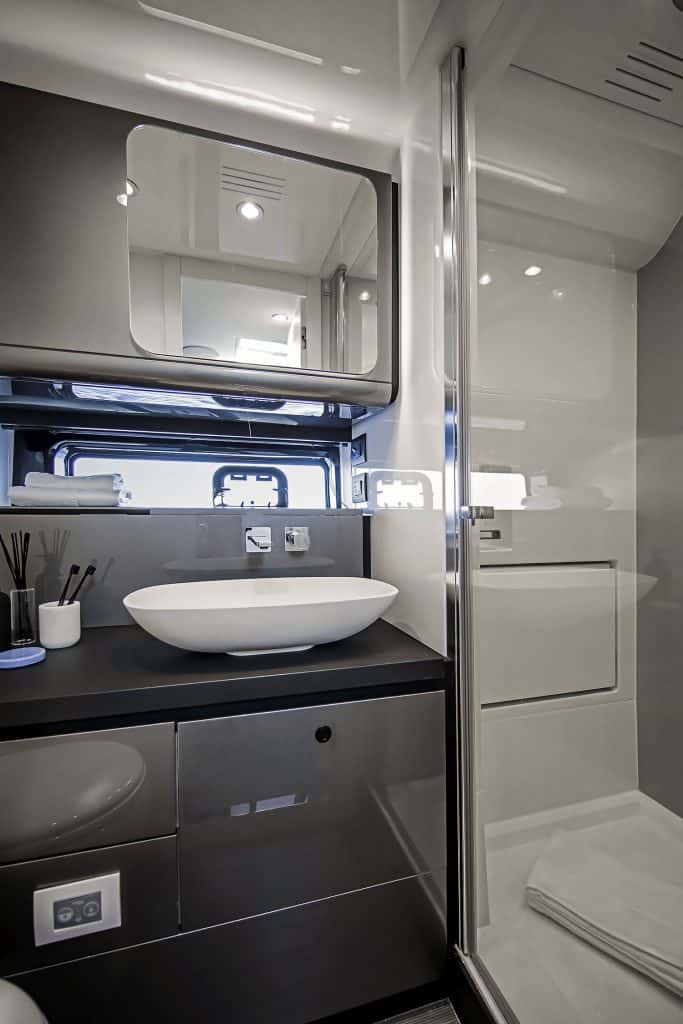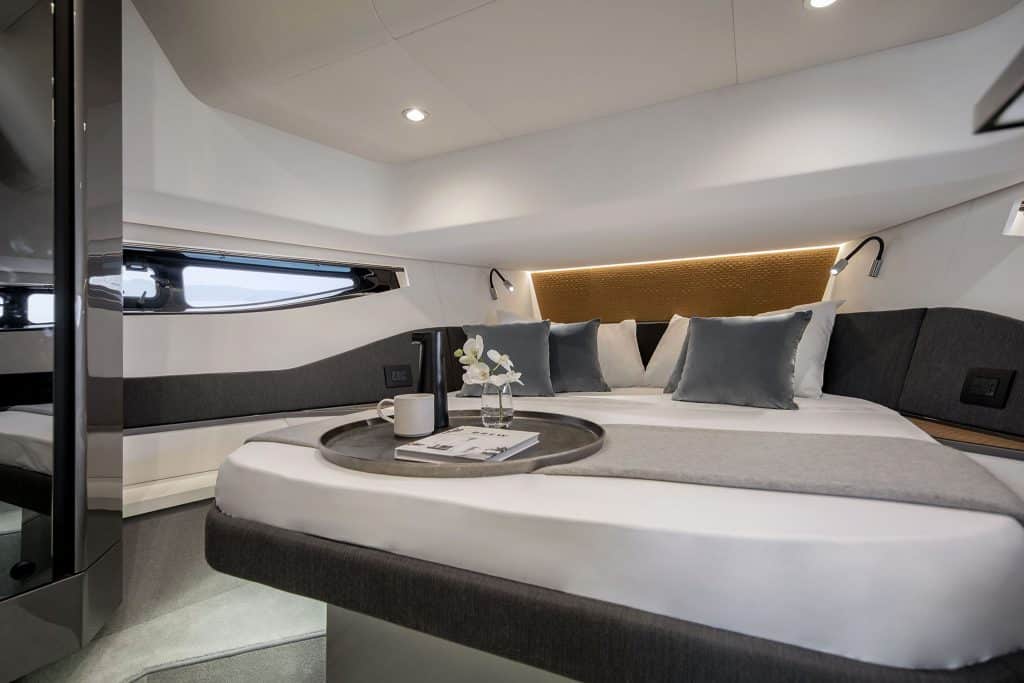 Live an enhanced experience
To know more about this boat, take a true connoisseur cruise.
I'm interested
Technical Features
OUR ADVANCED TOOLKIT
High performance double stepped hull
The high-performance patented Stepped 'V' Ventilated Tunnel (SVVT) was developed by Michael Peters and incorporates a classic deep 'V' hull with two transverse steps and a central tunnel aft. It is this latter feature that sets it apart from other current stepped deep 'V's, with its shallow aft central tunnel increasing the longitudinal stability of the boat in high speed turns and adverse situations.
The use of the SVVT hull on the Verve 47 represents the merging of cutting-edge hull forms with advanced outboard engine power and avant-garde concept design and styling.
The combination of technologies culminates in a boat that boasts unmatchable performance, manoeuvrability and speed in its class and represents the largest and grandest SVVT pleasure boat available on the market.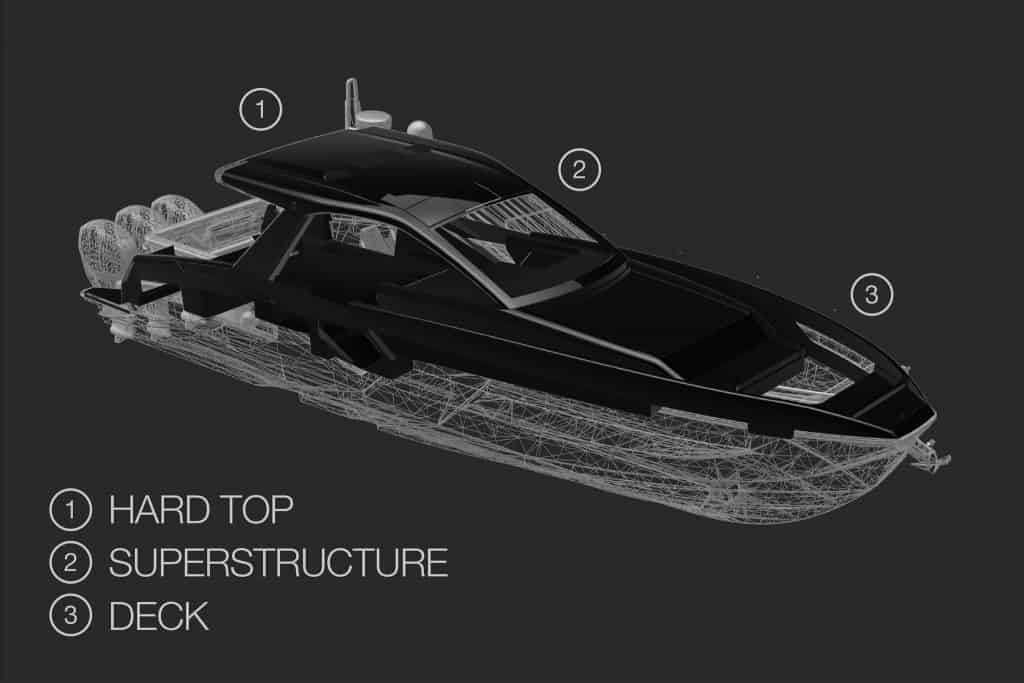 Azimut's pioneering use of carbon fiber lamination goes beyond pure performance. The Carbon Tech Generation offers expanded volumes on board, while maintaining excellent dynamic stability and perfect handling. Preserving the yacht's low center of gravity, the carbon fiber was focused on the upper parts of the yacht, lightening the laminated components by up to 30% and reducing the natural roll momentum up to 15%.
State-of-the-art racing dashboard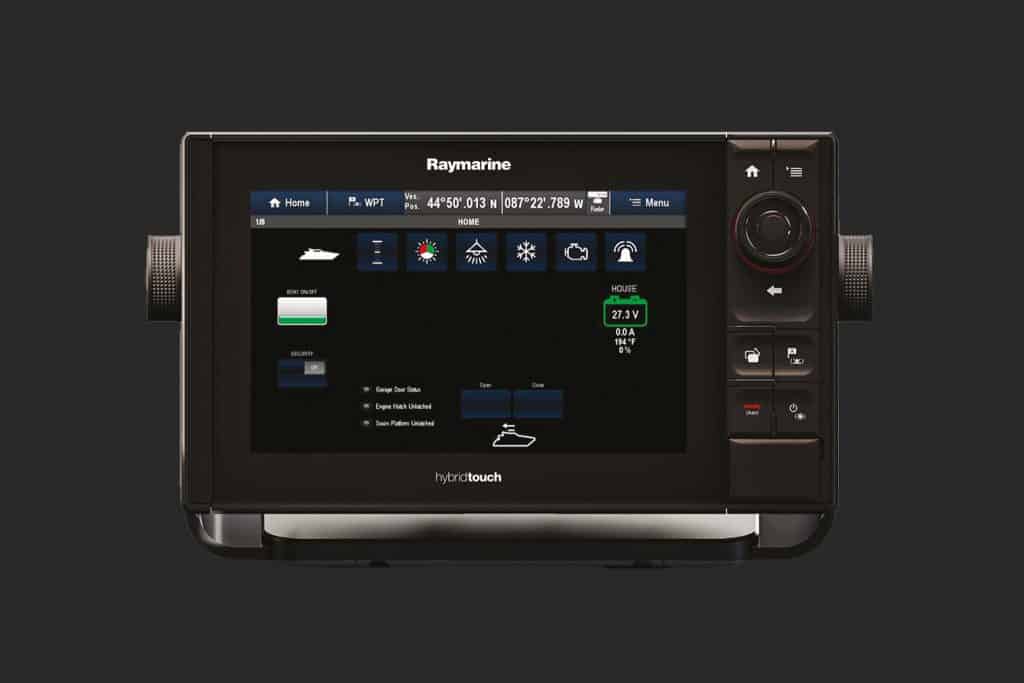 The custom-installed Raymarine electronics have been integrated to control and monitor every onboard system: from engines and alarms, to bilge and water discharge pumps, tank levels and engine room ventilation, right through to the sound system and the air conditioning units. The system can be accessed onboard from the helm station and, with the mobile app, remotely from a tablet or smartphone.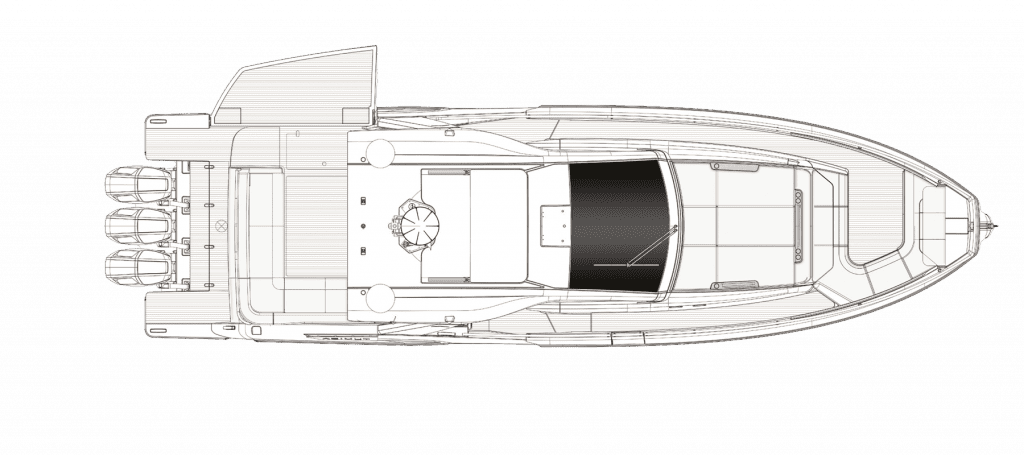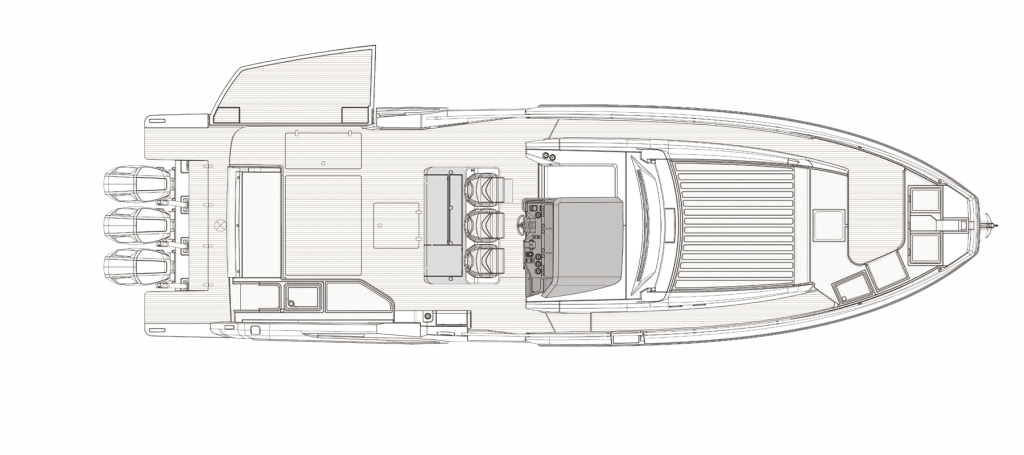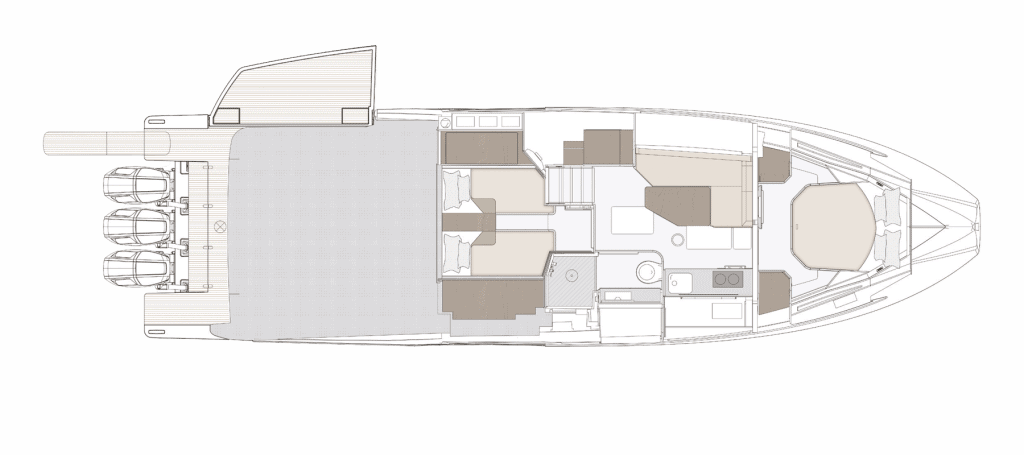 Data summary
VERVE 48
AT A GLANCE
Main Technical Specifications
Length overall (incl. pulpit)

Draft (incl. props at full load)

Displacement (at full load)
Francesco Struglia Design

Francesco Struglia Design
3 x 600 hp (440kW) Verado Mercury

Maximum speed (test load)

Cruising speed (performance test mass)
the data refer to UNI ISO 8666 conditions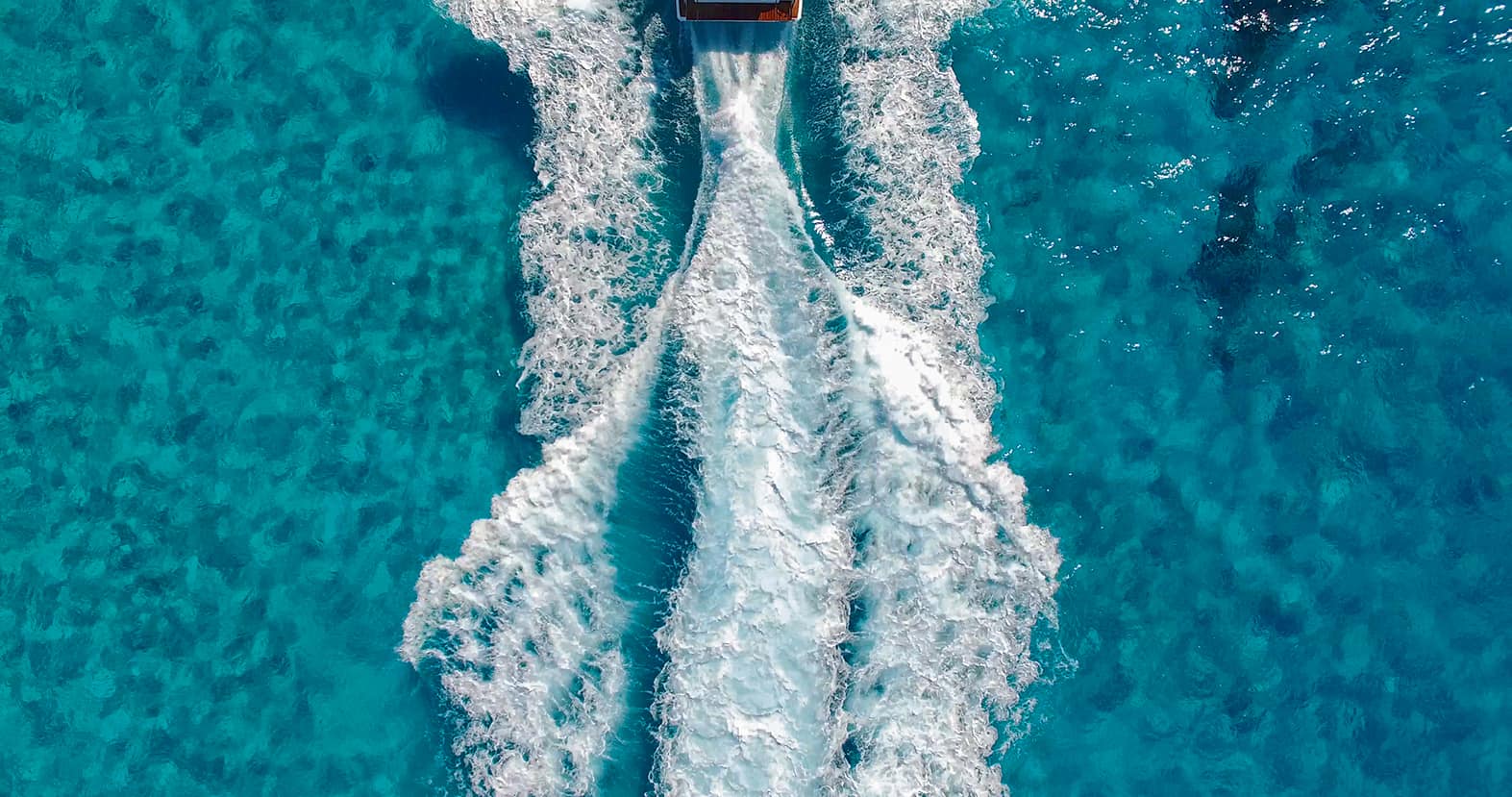 Our select dealers will proudly provide you with all the information you require