Our Commitment
Evolving today, for tomorrow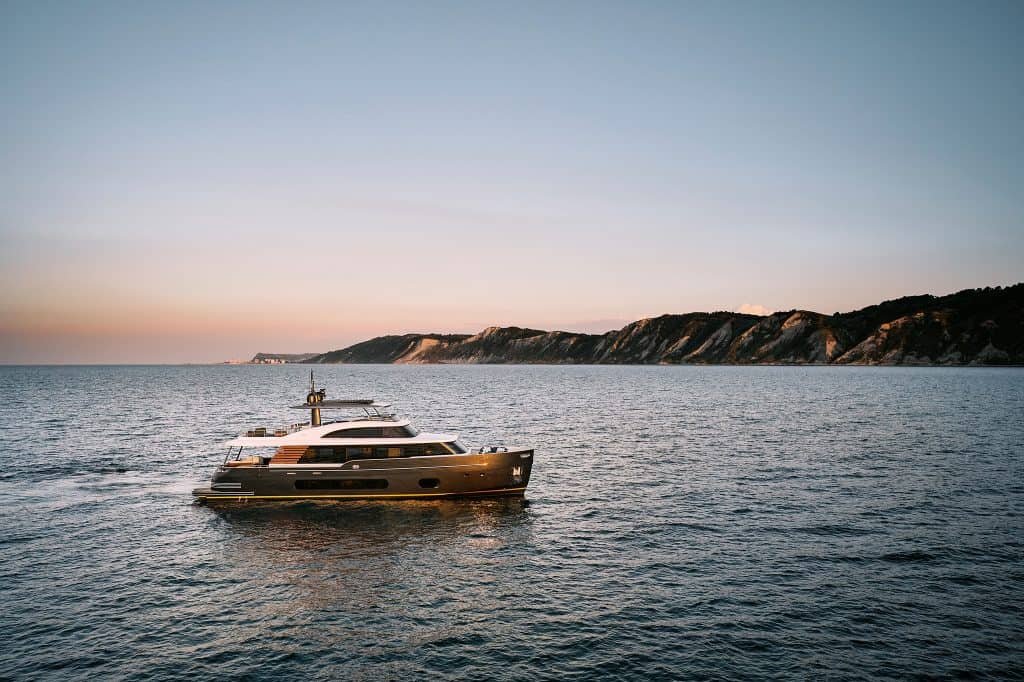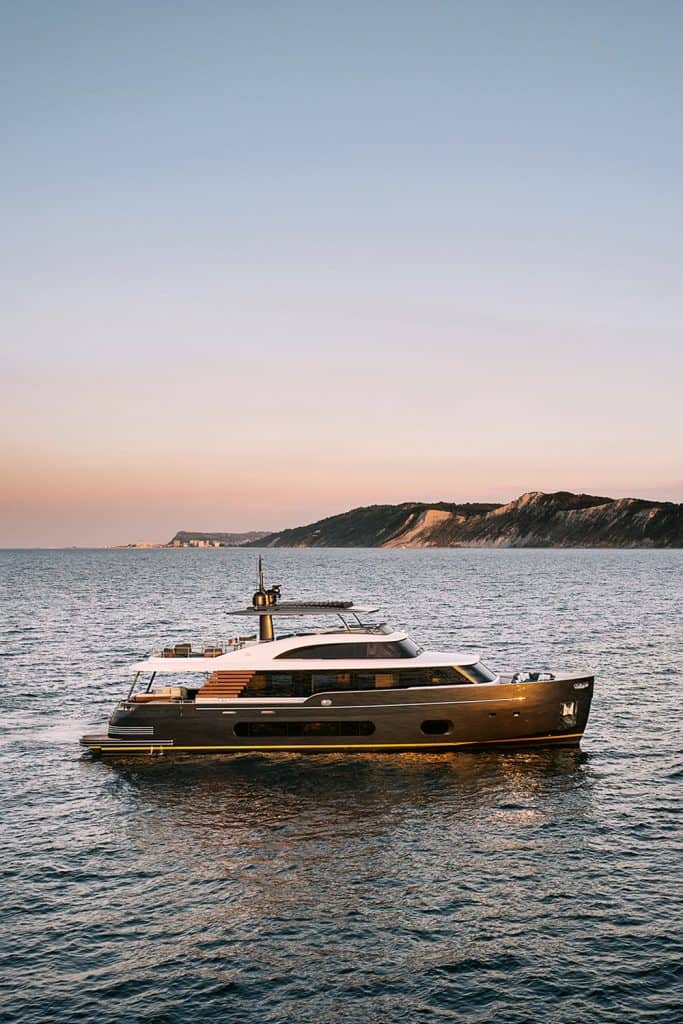 As a leader in the field of nautical innovation, Azimut has always been committed to the creation of an ambitious and sustainable-oriented company culture.
A bold and avant-garde stance that has allowed it to grow and evolve constantly, embracing the challenge of a future nurtured by an eco-conscious approach to boat construction and human well-being.
Our
eco-yachting
philosophy
The Azimut I Benetti Group has made tangible investments to guide the Technical as well as the R&D departments toward the construction of yachts with a diminished environmental impact. Its main areas of intervention have focused on significantly lowering fuel consumption and CO2 emissions through the development of highly efficient hull designs, innovative propulsion systems and an extensive use of carbon fiber to decrease yacht weight.
Low-emission yachts for a lower impact
An advanced naval architecture, made possible by highly efficient hull designs, meets the integration of innovative propulsion systems and an extensive use of carbon fiber in the upper parts of the yacht, reducing consumption at average speeds and cutting down on CO2 emissions by 20% and up to 30%.
Hotel Mode, a zero emission ideal at anchor
Once activated, the Hotel Mode function allows yachts to stay at anchor, savoring silence and avoiding CO2 emissions entirely. With the generators switched off, this next-generation high-density lithium-ion battery bank can feed main onboard systems for up to 4 hours during daytime and up to 8 hours at night.
Air treatment and water purification on board
New solutions and cutting-edge technologies to offer even healthier environments are now available on board large and mid-sized yachts too. Advanced air sanification systems allow for fresh, healthy air even in air conditioned areas, while the water purification system aims to decontaminate the water for general yacht usage functions and to reduce the use of plastic bottles on board.
The creation of a Carbon-Tech generation
Inspired by the realm of car design, Azimut pioneered the application of carbon fiber in the nautical sector beyond the concept of performance, forging a new stylistic and comfort-driven ideal. With the carbon fiber laminated components lightened by up to 30% and concentrated in the upper parts of the yachts, volumes and surfaces on board are expanded, therefore delivering increased spaces and livability within the same weight ranges as well as excellent static and dynamic stability with a decrease in roll momentum by up to 15%.
A safe and healthy work environment
The forerunning shipyard of Avigliana was the first of the company's Italian shipyards to be awarded the ISO 45001 certification in 2011, attesting its rigorous abidance to all occupational health and safety requirements. Recognized as the most technologically-advanced shipyard in Europe, it has also led the nautical sector revolution in terms of being among the earliest adopters of the vacuum infusion process to drive resin into a laminate, avoiding styrene emissions and therefore guaranteeing its precious workers a healthier setting.
As of 2013, all the other Italian production sites have adapted to meet the necessary requirements to obtain the ISO 45001 certification.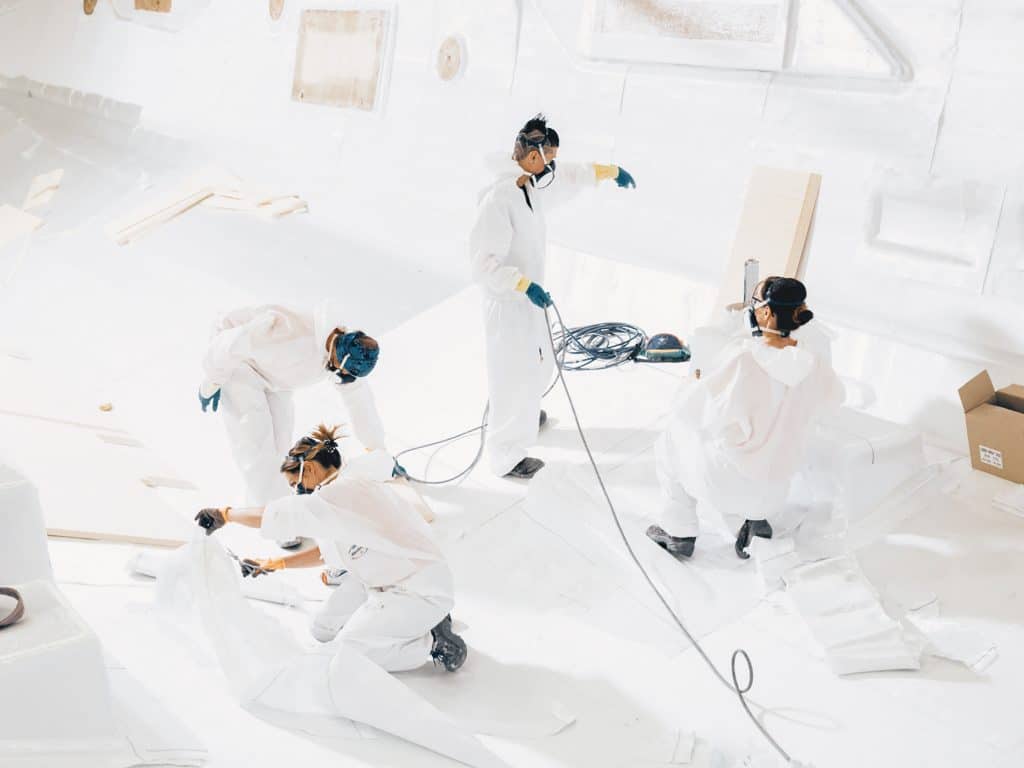 Our future
Going forward and beyond, for a sustainable future
Azimut's commitment to the future lies in evolving its identity toward an environmentally respectful vision, researching to renovate its yacht range through solutions capable of meeting the growing desire of ship owners for a sustainable lifestyle at sea.
Launching hybrid electric yachts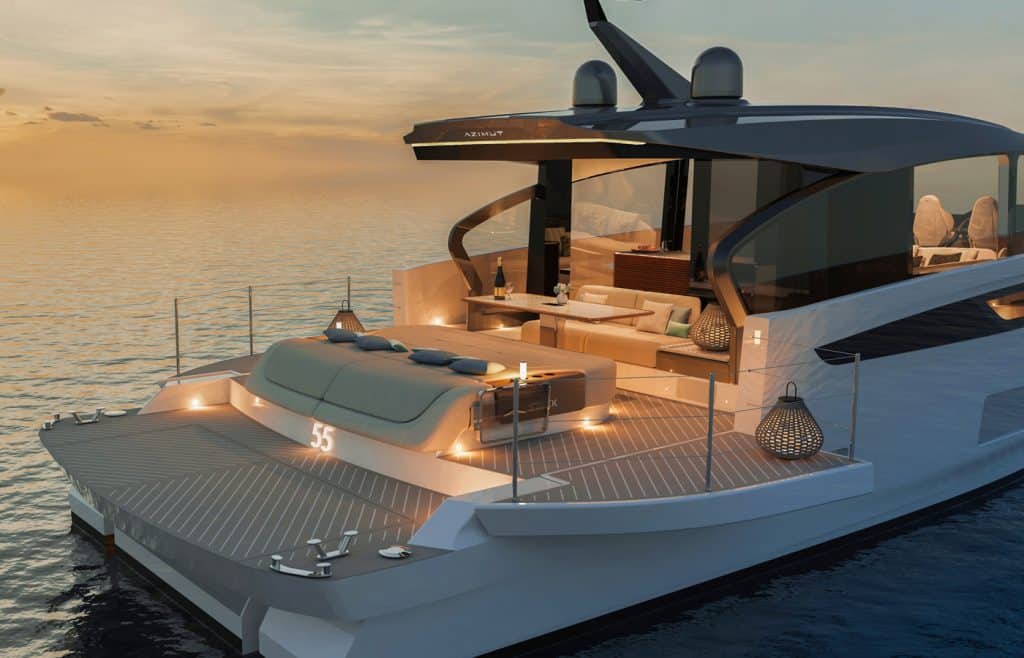 Following the development of the Hotel Mode system, Azimut's next goal to continue implementing a solid and contemporary eco-yachting philosophy will see the creation of a brand new family of hybrid yacht models.
Introducing ecological materials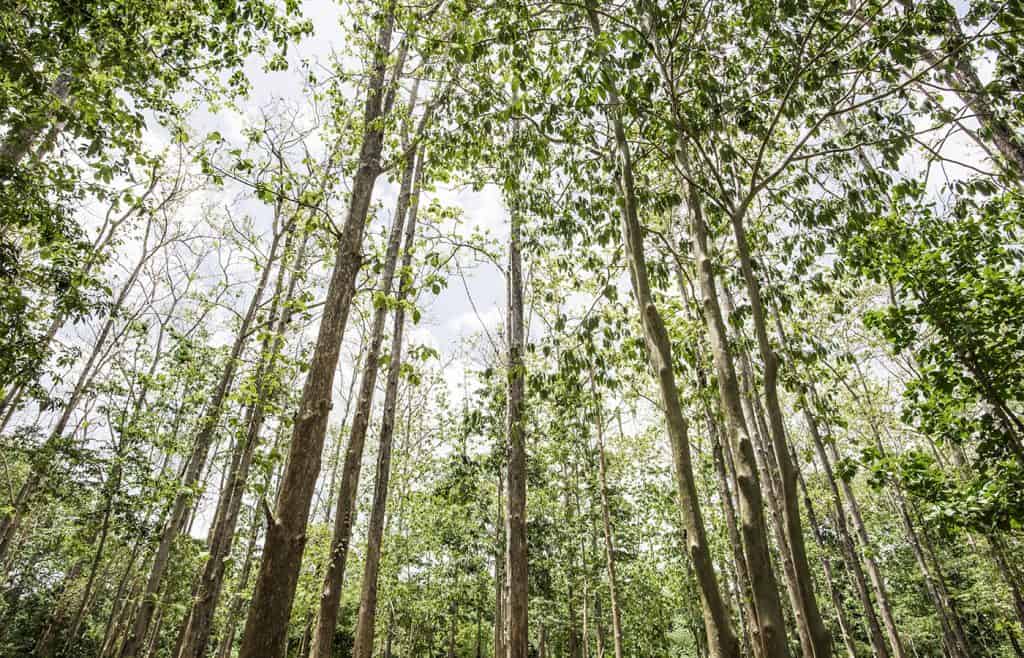 On board, a series of already available eco-decking solutions, from FSC-certified teak to synthetic teak to cork, will pair with an expanding offer of natural and eco-friendly materials to give the possibility of a more sustainable-oriented exterior and interior decor.