 Length overall
18 m (59' 1")
---
Cabins
3 + 1 crew
Engines
3 x VOLVO IPS 700 D8 550 hp
---
Maximum speed
up to 35 kn
The technologically-driven vocation of the inventive S6 is expressed through a bold yet gracefully surprising character. The eco-conscious lightness of carbon fiber, combined with the triple IPS propulsion system and optimized hull flows, allow her to achieve unparalleled levels of performance, a silent presence and reduced fuel consumption. Spacious interiors with decisive lines make for a sport-oriented but welcoming lifestyle. Make the most of the ingenious S6 experience.
Want to know more?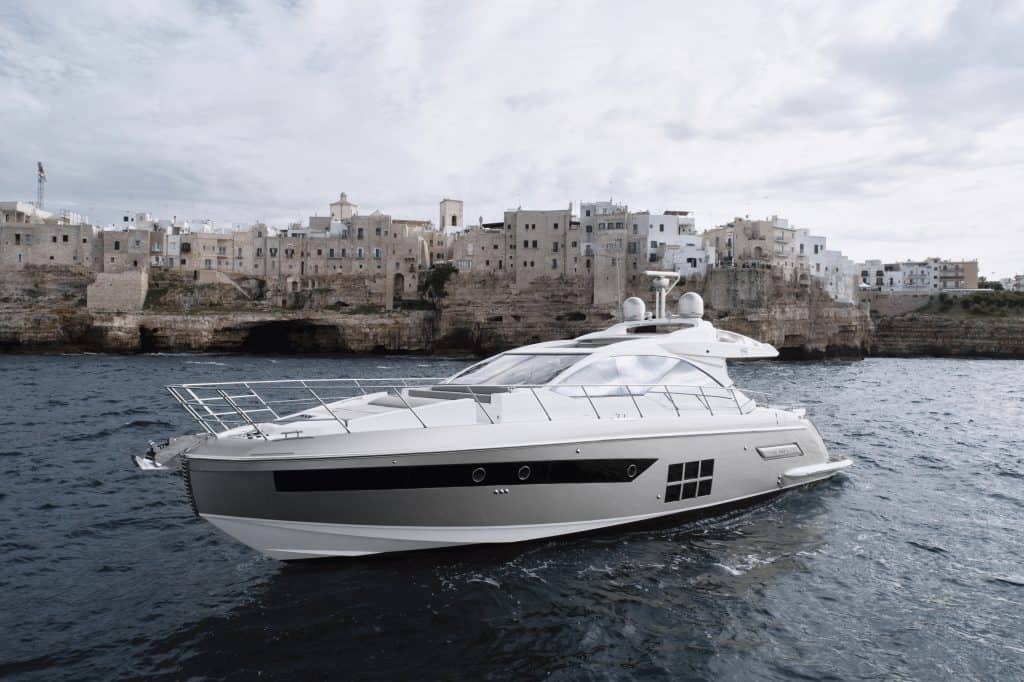 Design
THE BOLD DNA OF PERFORMANCE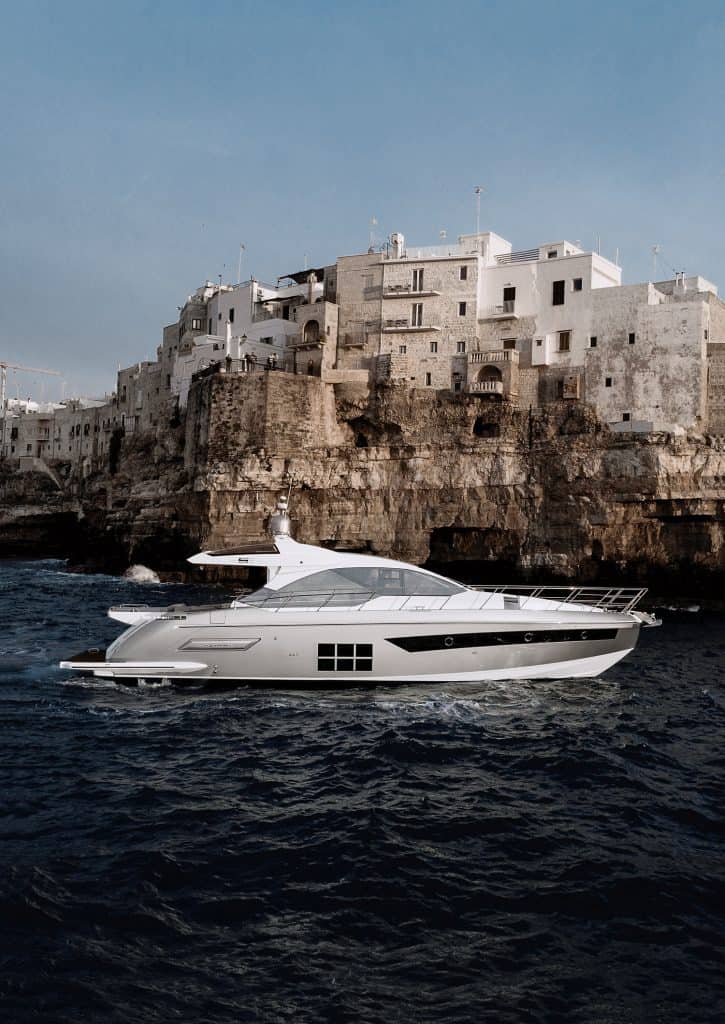 OPEN WIDE TO THE SKIES
The cockpit lounge embraces an external dining area and continues inside with a second lounge, which blurs the boundaries between indoors and out to create a unique environment of free movement.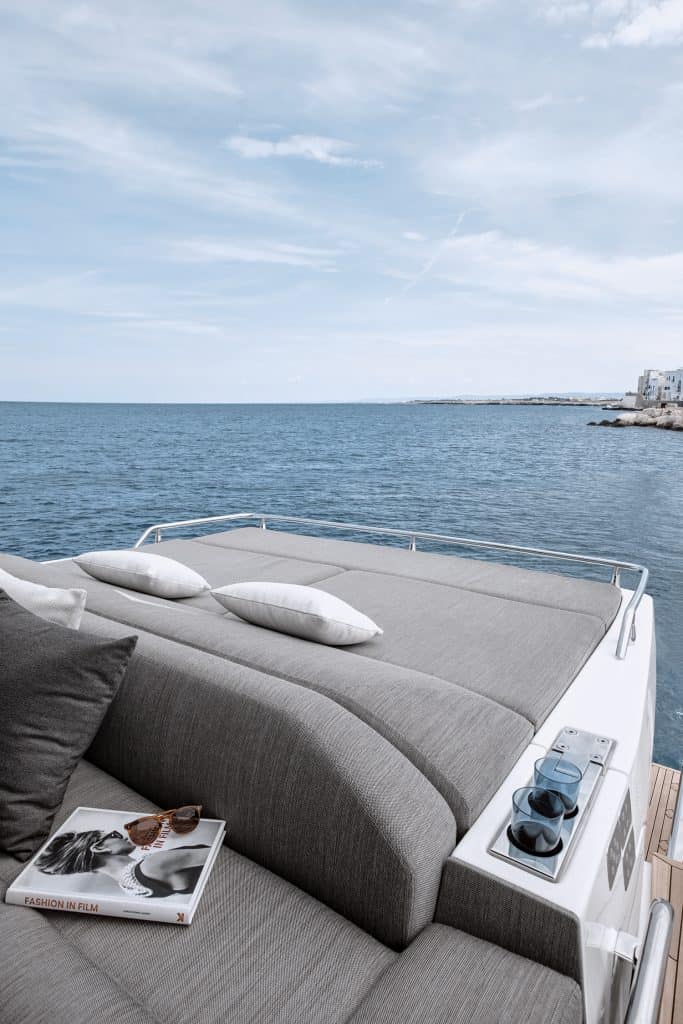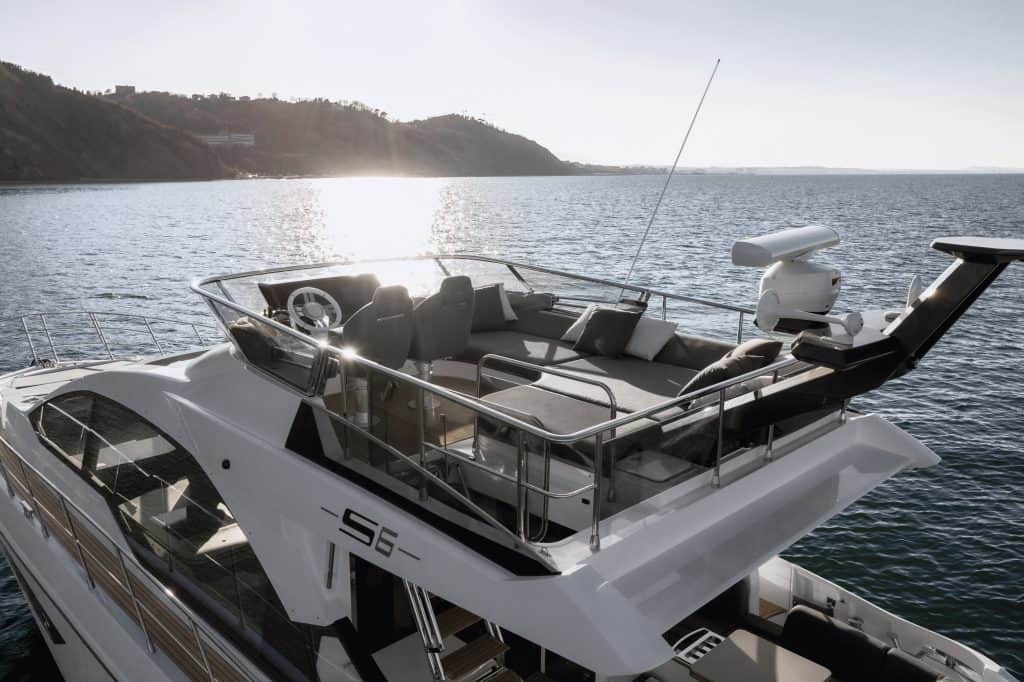 TWO VERSIONS, THE SAME SPORTY DNA
The yacht is offered in a sportfly version, which adds an upper deck for driving in the open air, plus an additional sunbathing area.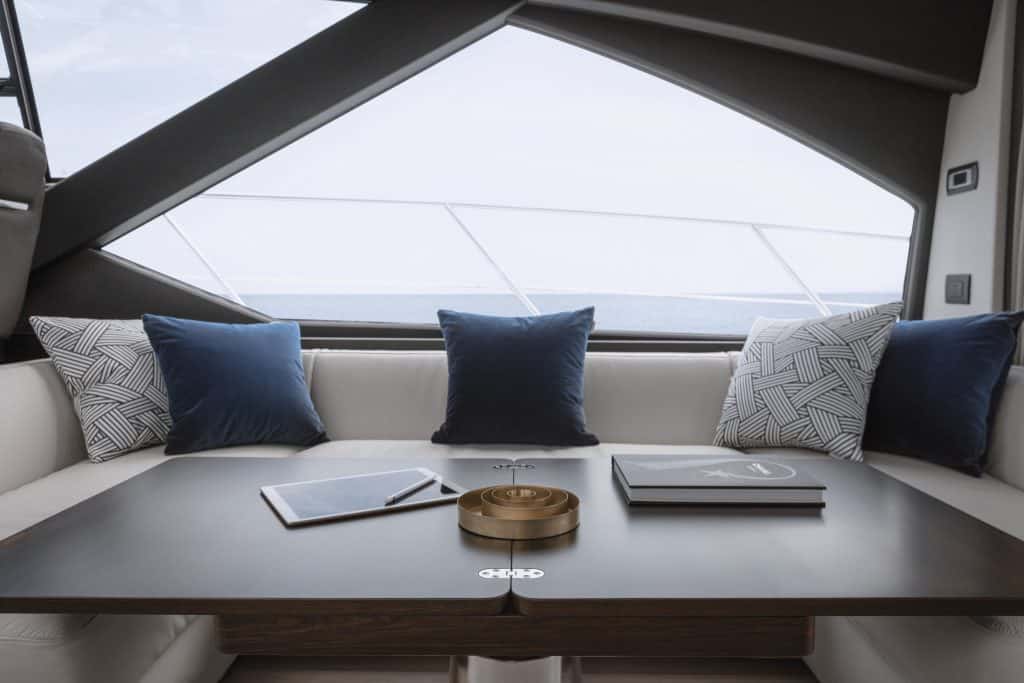 DINING WITH DISTICTION
According to the most modern trends, even sport yachts provide a galley on the main deck for comfort and usability, but this model staggers the dinette to make it relatively secluded.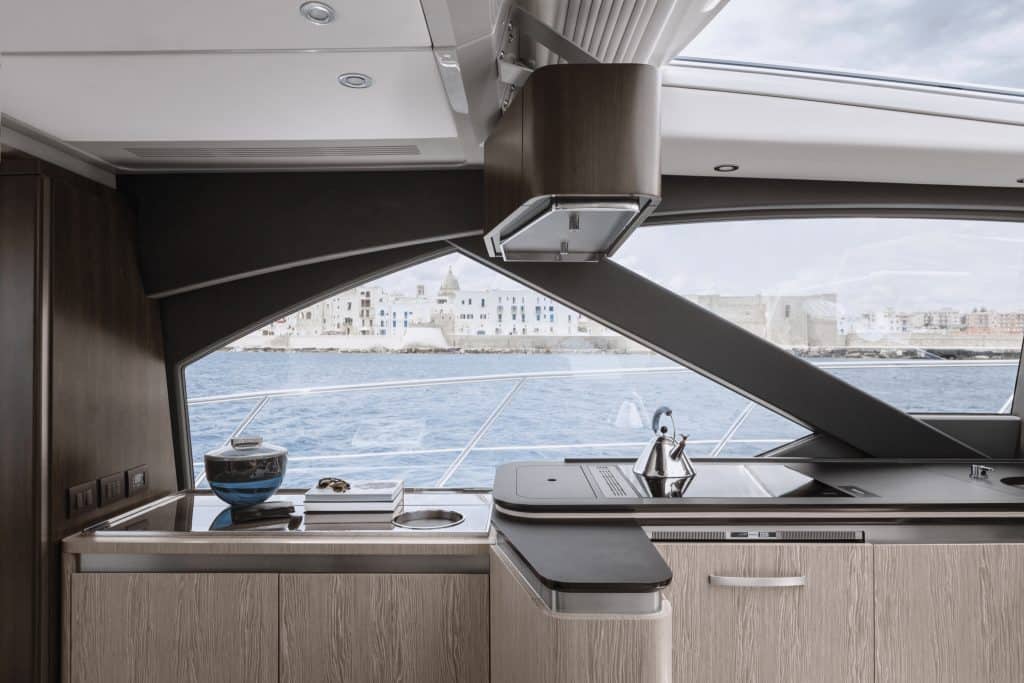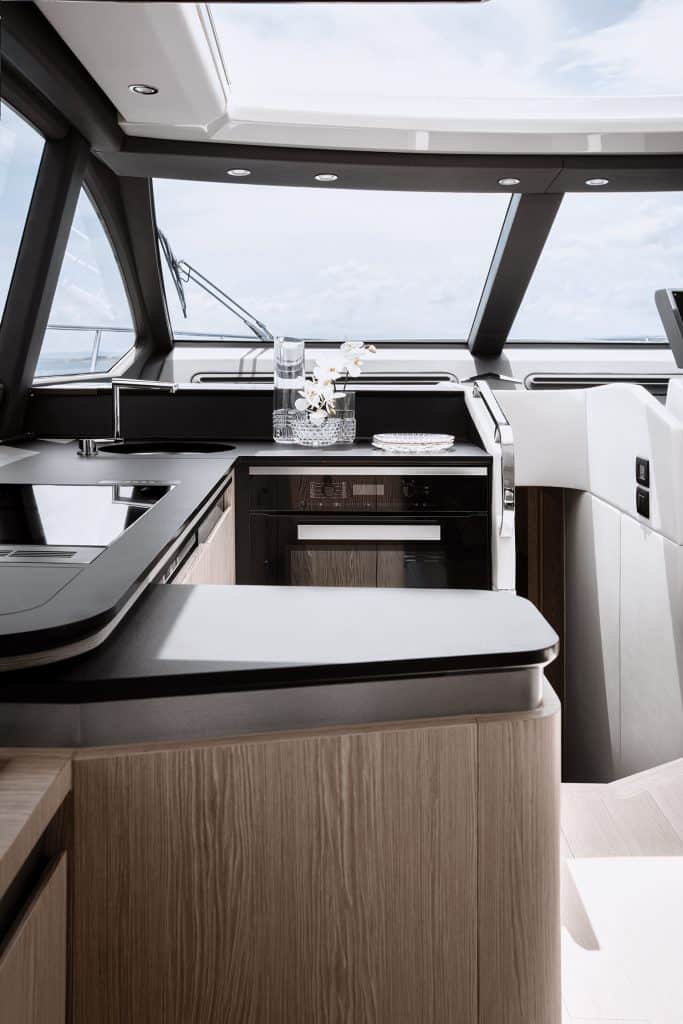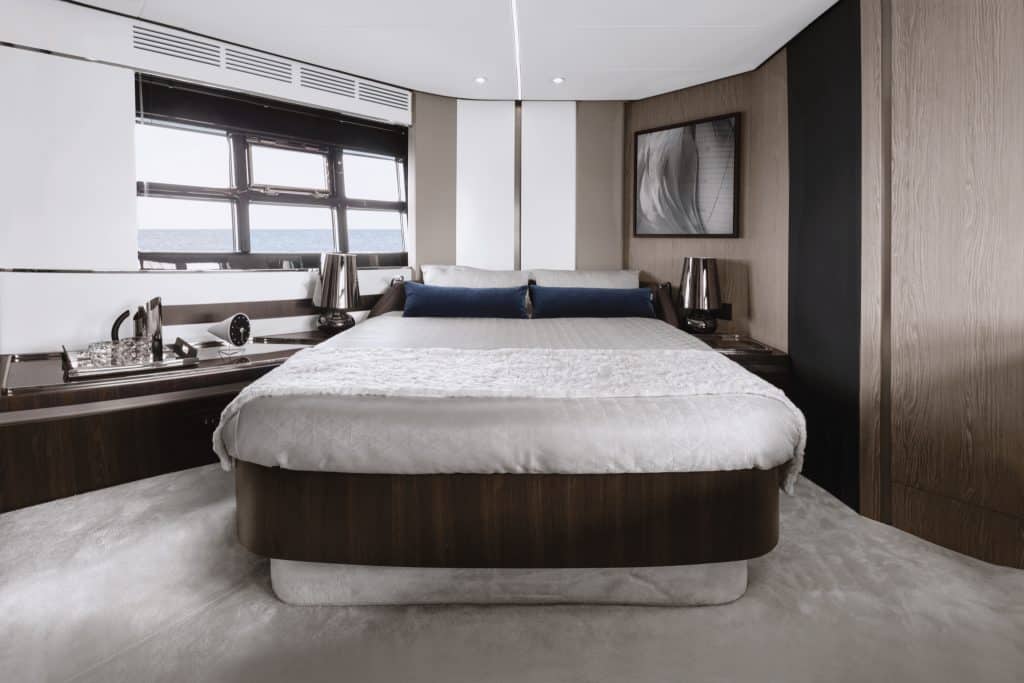 A SOPHISTICATED SEAVIEW SUITE
The owner enjoys a fascinating suite, based on modern interior design and embellished with refined details. The arrangement is framed by large squared windows on both sides.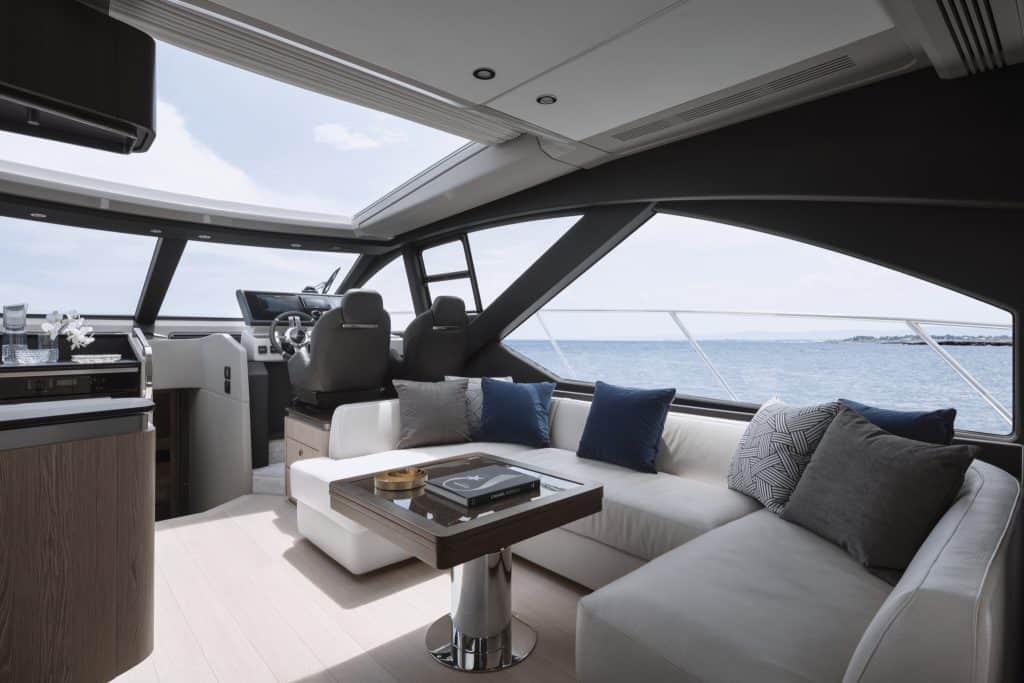 Live an enhanced experience
To know more about this boat, take a true connoisseur cruise.
I'm interested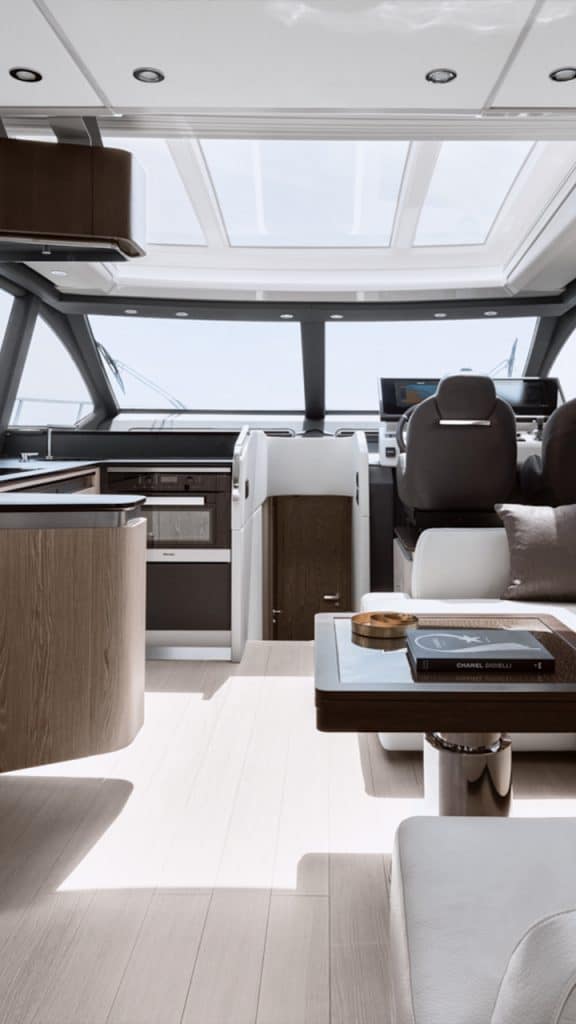 360° VIRTUAL TOUR
Live an enveloping experience on board the S6.
Take the tour
Technical Features
OUR ADVANCED TOOLKIT
Low emission yacht
TRIPLE POD PROPULSION COMBINED WITH CARBON FIBER
The adoption of triple Pod propulsion, combined with the optimization of the water lines and the extensive use of carbon fiber, reduces fuel consumption and CO2 emissions by 20 to 30%* in the main speed range.
*compared to vessels of the same weight and size with a traditional hard-chine hull and shaft line propulsion
Eco-Yachting
Carbon-Tech Generation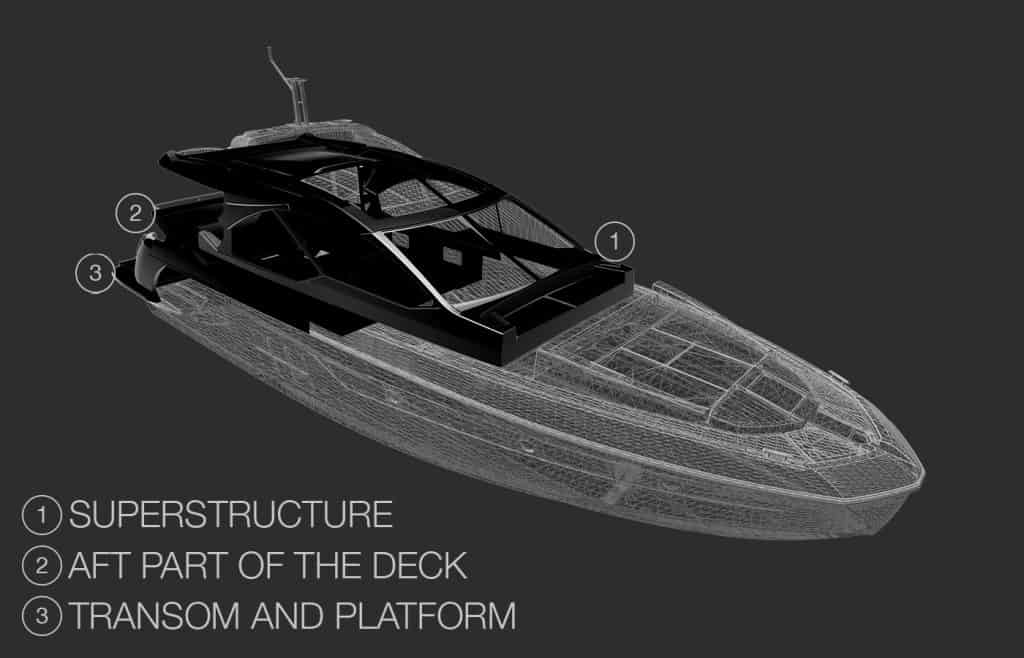 Azimut's pioneering use of carbon fiber lamination goes beyond pure performance. The Carbon Tech Generation offers expanded volumes onboard, while maintaining excellent dynamic stability and perfect handling. Preserving the yacht's low center of gravity, the carbon fiber was focused on the upper parts of the yacht, lightening the laminated components by up to 30% and reducing the natural roll momentum up to 15%.
Eco-Yachting
Advanced Joystick Controls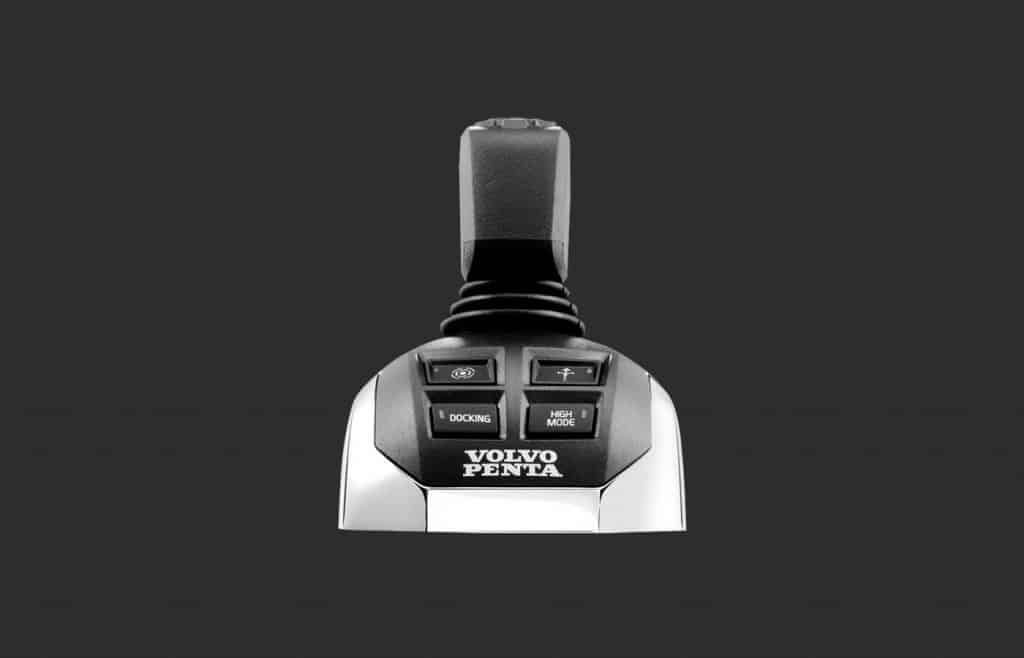 The Joystick acts as an analog for the yacht, offering intuitive, one-handed control in every situation. When the yacht is stopped, moving the Joystick forward or back, side to side, and twisting clockwise or counter-clockwise activates the engines to mimic that motion. It's the easiest way to pull off precise maneuvers.
When Joystick Driving is activated, the autopilot is immediately engaged. For easy course correction, the driver may briefly twist the Joystick for 1 degree in that direction or twist and hold for 10 degrees. The Autopilot keeps a forward course after the Joystick is released.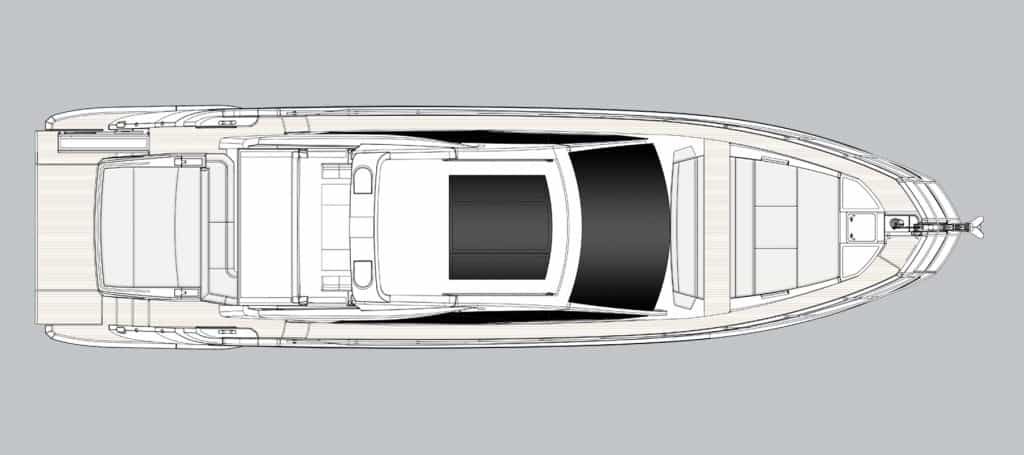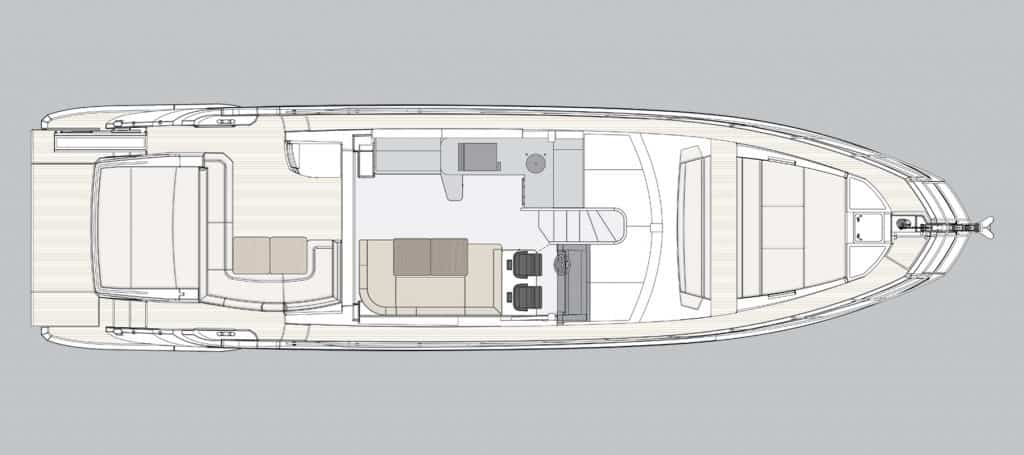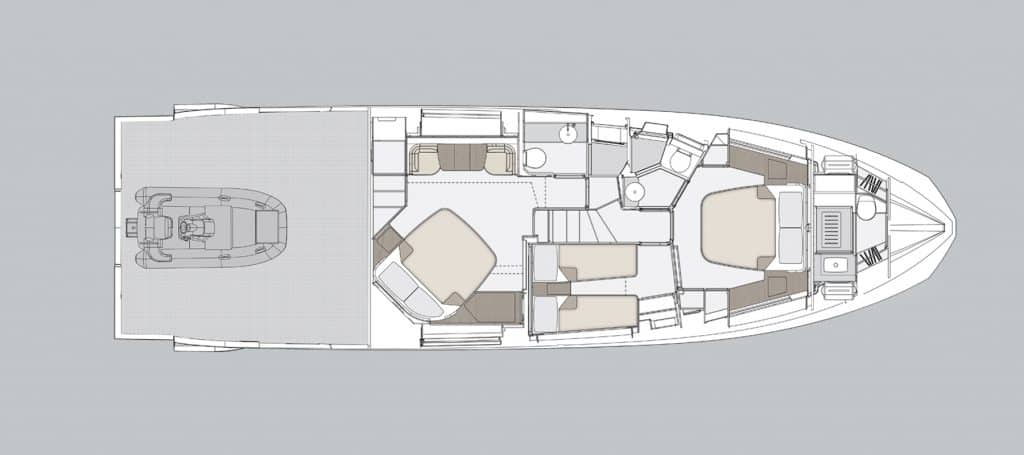 Data summary
S6
AT A GLANCE
Main Technical Specifications
Length overall (incl. pulpit)

Draft (incl. props at full load)

Displacement (at full load)
P.L. AUSONIO Naval Architecture & Azimut R&D Dept.

Planing, deadrise 15,5° at transom and 21,2° amidship
3 x VOLVO IPS 700 D8 550 hp

Maximum speed (test load)

Cruising speed (performance test mass)
the data refer to UNI ISO 8666 conditions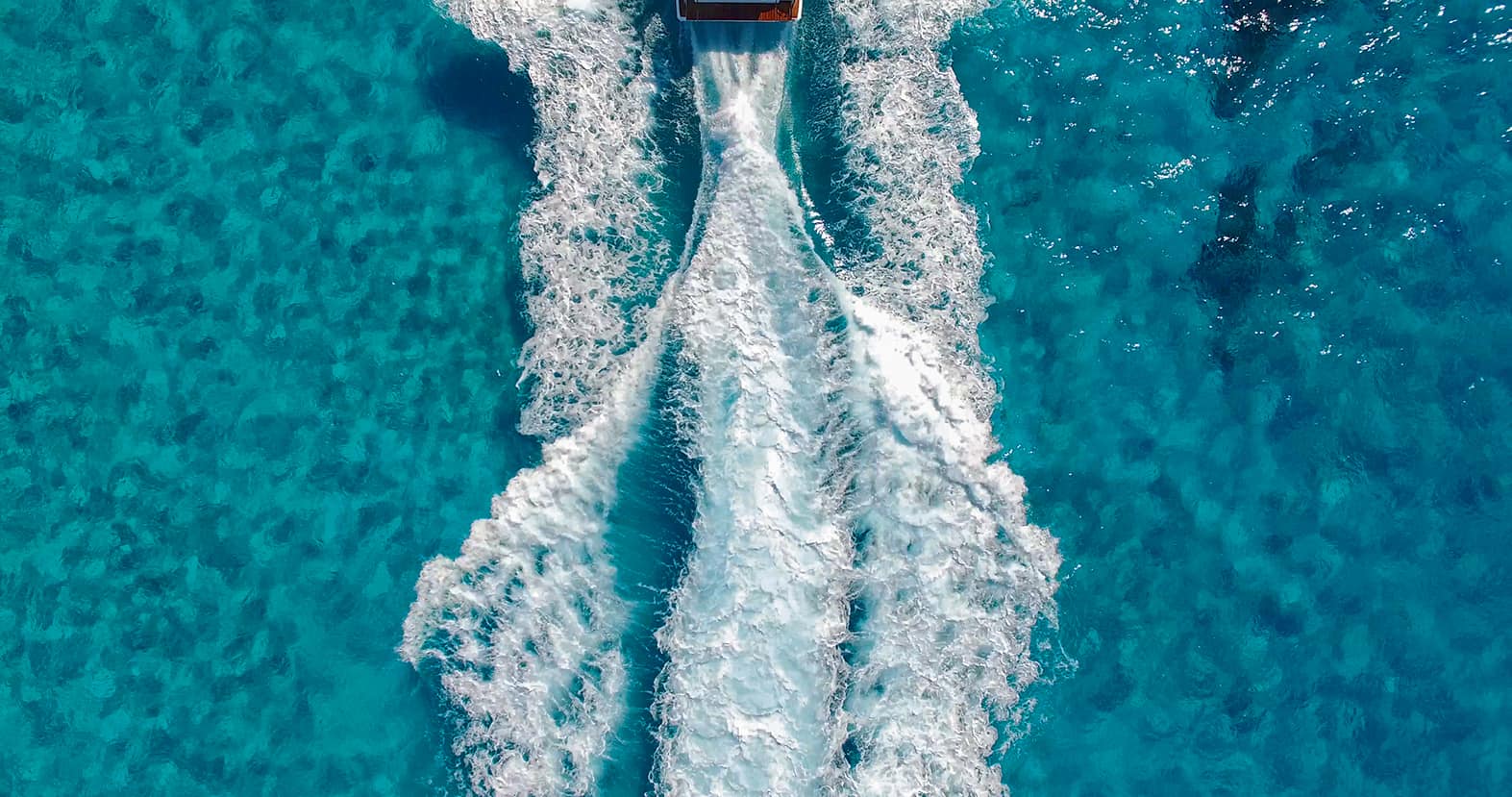 Our select dealers will proudly provide you with all the information you require