 Length overall
12,90 m (42' 4")
---
Cabins
1
Engines
3 x 450 hp (331 KW) Mercury 450R
---
Max speed
45 kn
Rebellious energy and excitement come to life in the Verve 42. Forward-facing and adrenalinic, this performance-driven outboard yacht incorporates a fast and compact nature, while cultivating a contemporary sense of luxury on board. A unique and novel boat for the segment, this fresh weekender's elegant and livable habitats pave the way to easy well being, giving guests the chance to appreciate relaxed refinement as well as an uncompromised navigational ambition all in one. Challenge the rules with the Verve 42.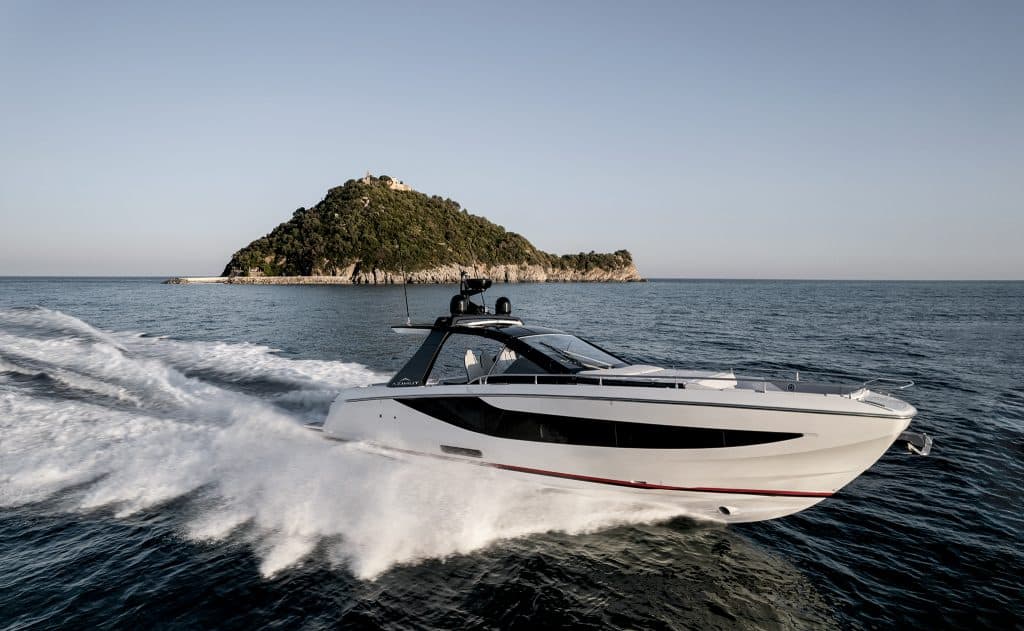 Design
THE PURSUIT OF ADRENALINE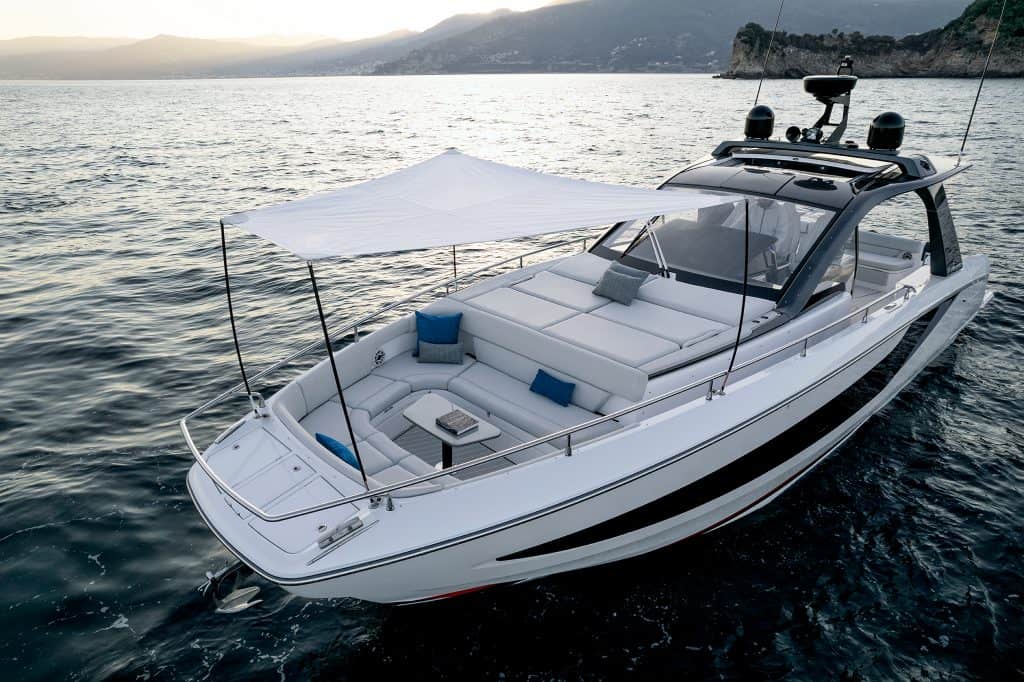 A BOW MADE FOR AL FRESCO LIVING
The asymmetrical split-level layout of the bow is designed to maximize space for outdoor living. Up top is an ample cushioned sunbathing area while just below is a versatile al fresco lounge-come-dining zone with a six-person table surrounded by an inviting C-shaped divan.
WAVE WATCHING
The helm area is flanked by windows in the hull that sweep up to gunwale level, creating a visual connection with the exterior environment.
This exciting design feature also places the pilot right amongst the action, in the heart of the wake at high speeds, with water rushing by on either side almost as though it were part of the boat's structure.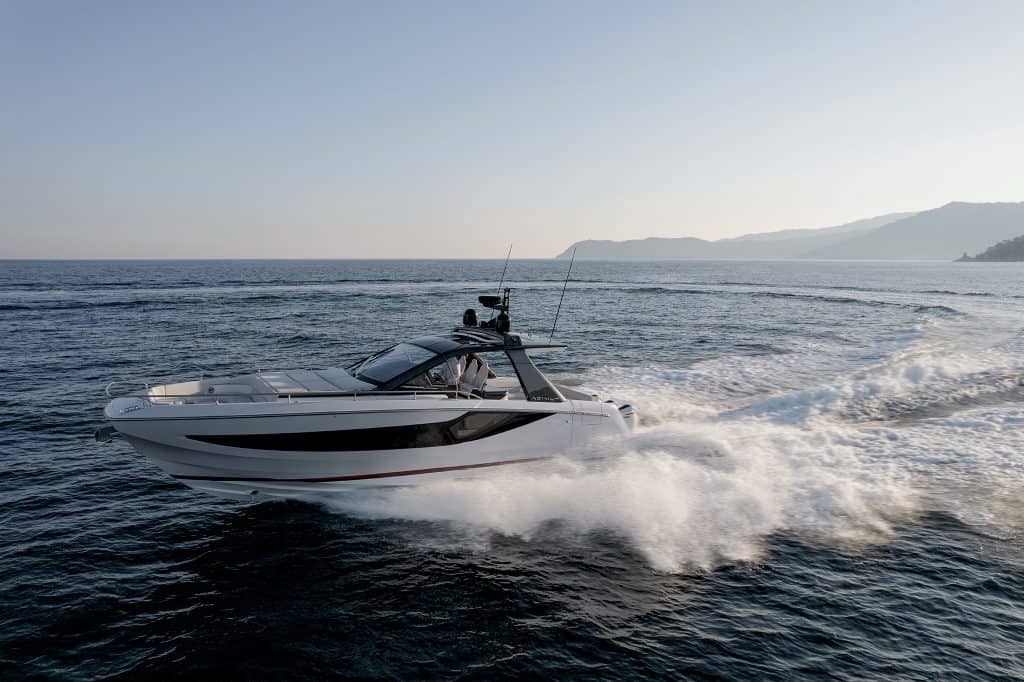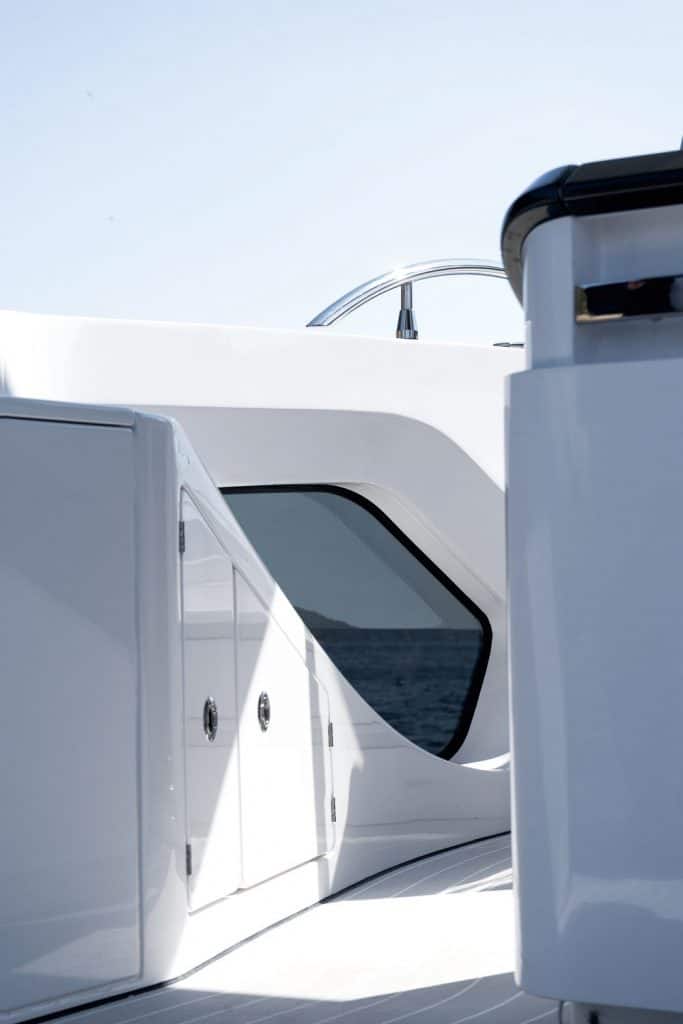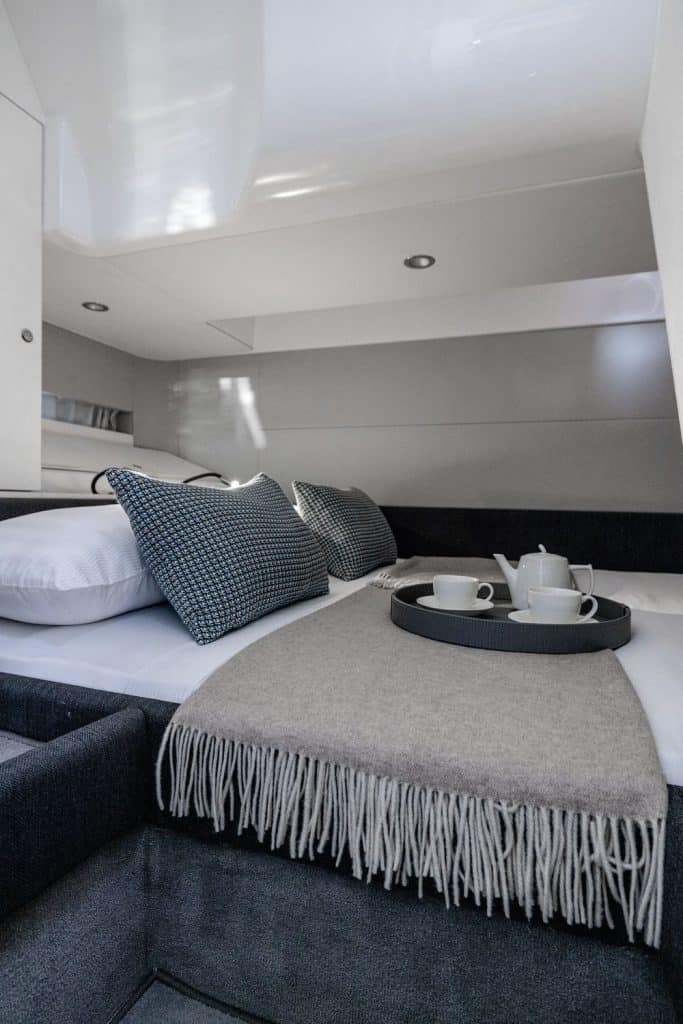 VERSATILITY AT ITS UTMOST
The galley is fitted out with a fridge, washing machine, cooktop and plenty of storage. The dinette can be easily converted into a comfortable double bed, sectioned off from the galley by a curtain.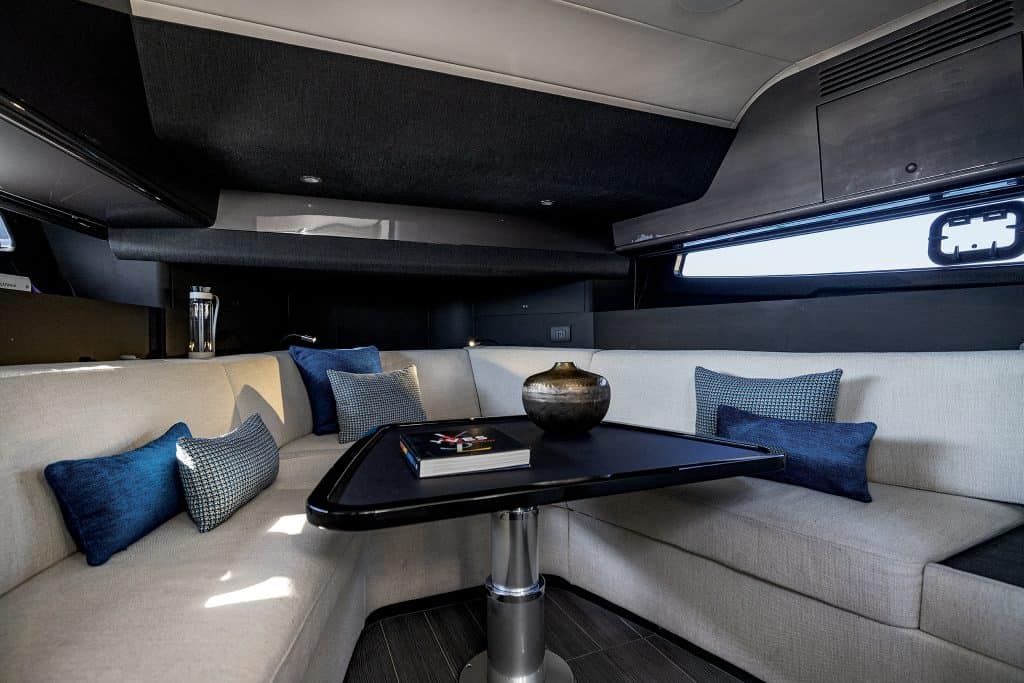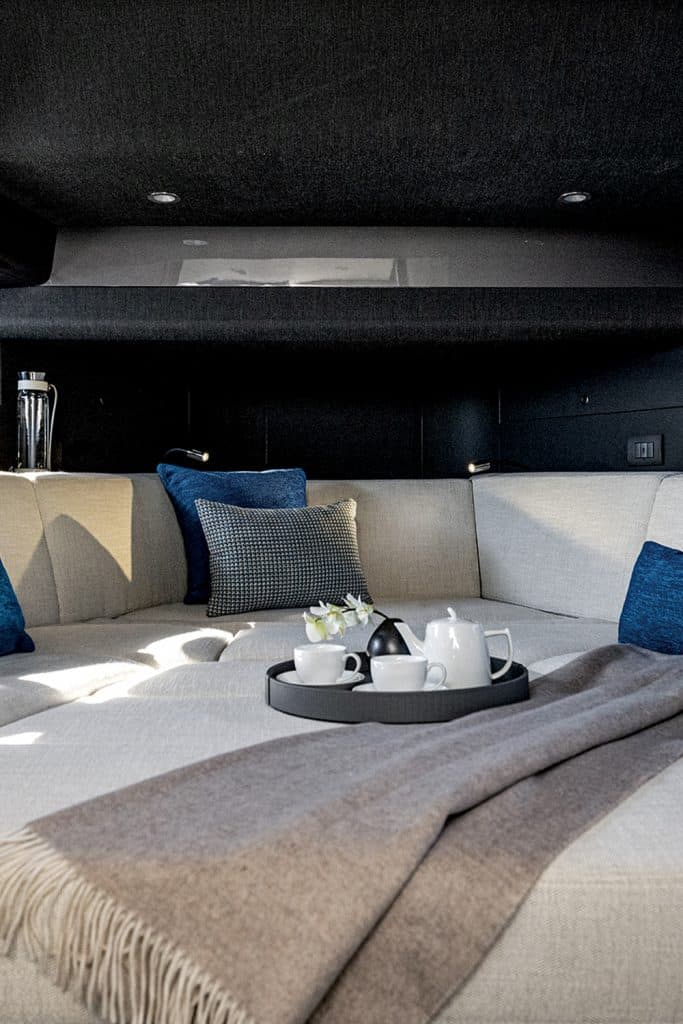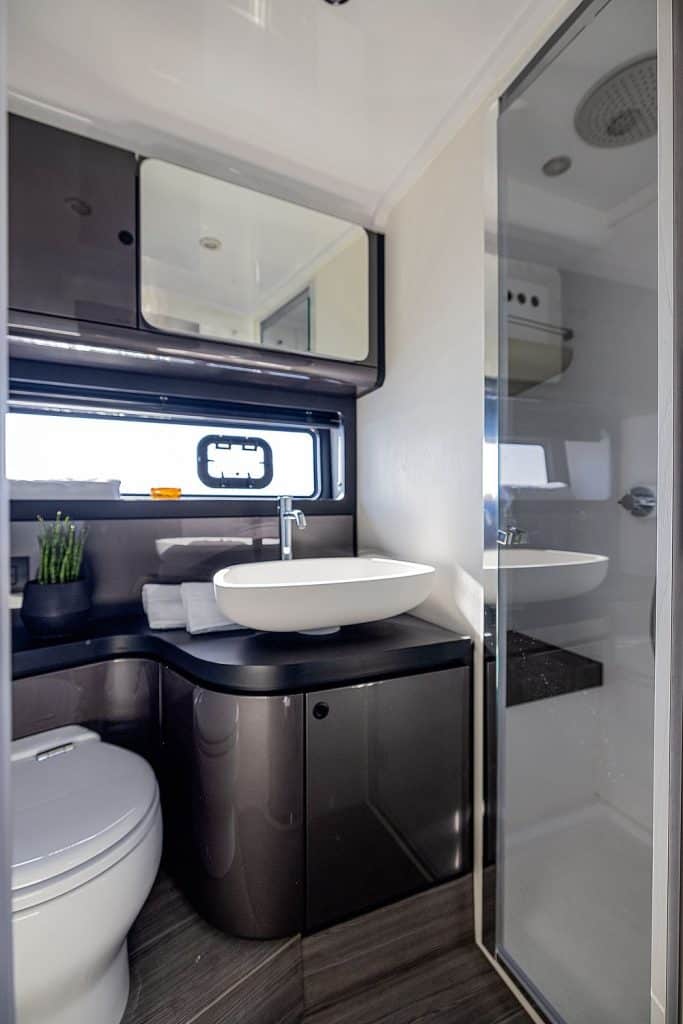 A COMFORT-CENTRIC PHILOSOPHY
The full-size bathroom has a separate closable shower. A generous window allows natural light to illuminate it.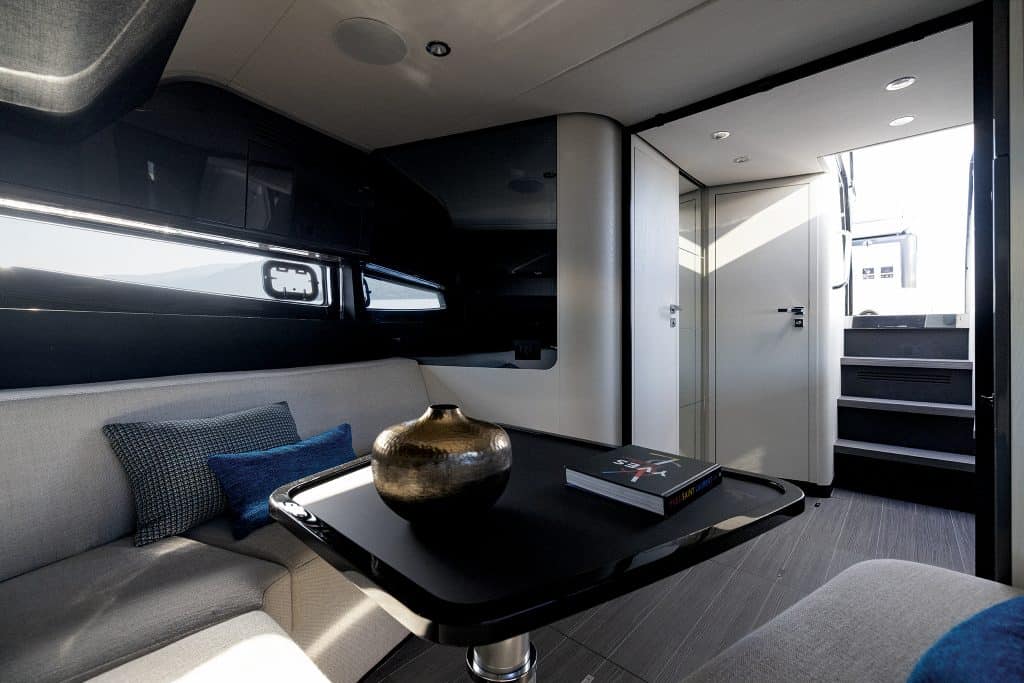 Live an enhanced experience
To know more about this boat, take a true connoisseur cruise.
I'm interested
Technical Features
OUR ADVANCED TOOLKIT
High performance double stepped hull
The high-performance patented Stepped 'V' Ventilated Tunnel (SVVT) was developed by Michael Peters and incorporates a classic deep 'V' hull with two transverse steps and a central tunnel aft. It is this latter feature that sets it apart from other current stepped deep 'V's, with its shallow aft central tunnel increasing the longitudinal stability of the boat in high speed turns and adverse situations.
The use of the SVVT hull on the Verve 42 represents the merging of cutting-edge hull forms with advanced outboard engine power and avant-garde concept design and styling.
The combination of technologies culminates in a boat that boasts unmatchable performance, manoeuvrability and speed in its class and represents the largest and grandest SVVT pleasure boat available on the market.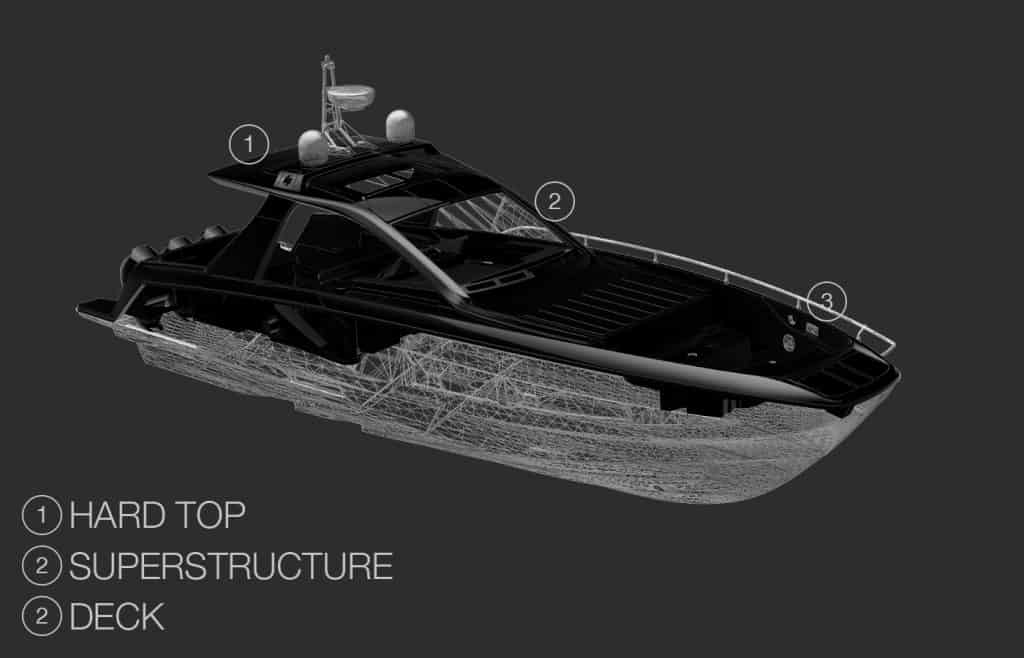 Azimut's pioneering use of carbon fiber lamination goes beyond pure performance. The Carbon Tech Generation offers expanded volumes onboard, while maintaining excellent dynamic stability and perfect handling. Preserving the yacht's low center of gravity, the carbon fiber was focused on the upper parts of the yacht, lightening the laminated components by up to 30% and reducing the natural roll momentum up to 15%.
Triple outboard propulsion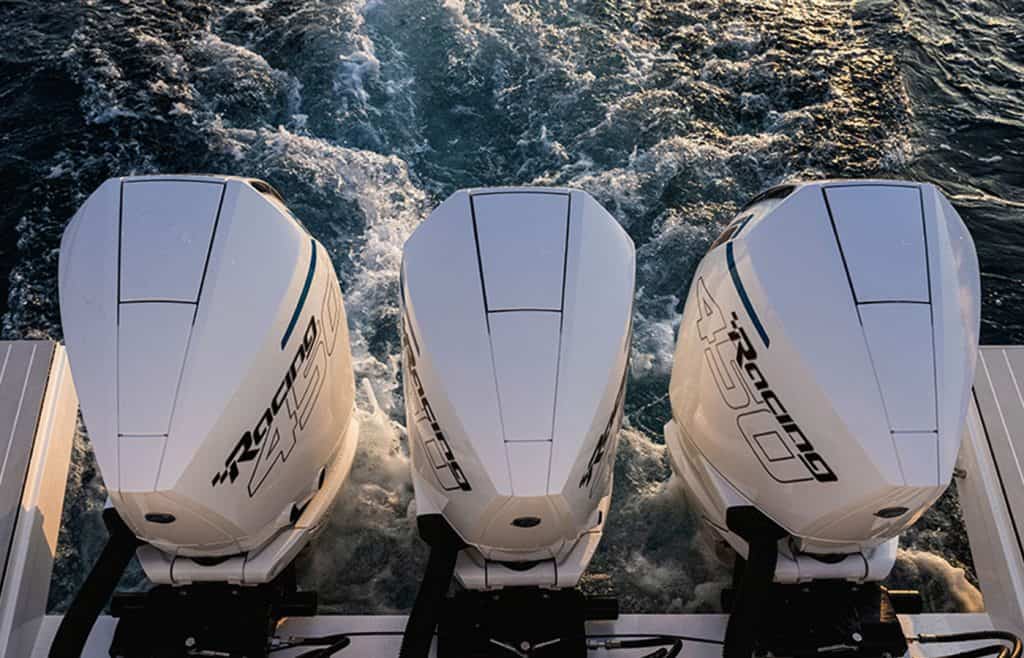 The Verve 42 can reach a top speed of 45 knots and cruises at 33 knots with three Mercury outboard engines, offered in 400hp and 450hp variants.
It's the ideal propulsion for dynamic and sporty yachts, such as the new Verve 42, with an unbeatable weight-to-power ratio. The pilot feels effortlessly in command with smooth handling and responsive controls. Low displacement is another important design objective accomplished thanks to this advanced solution.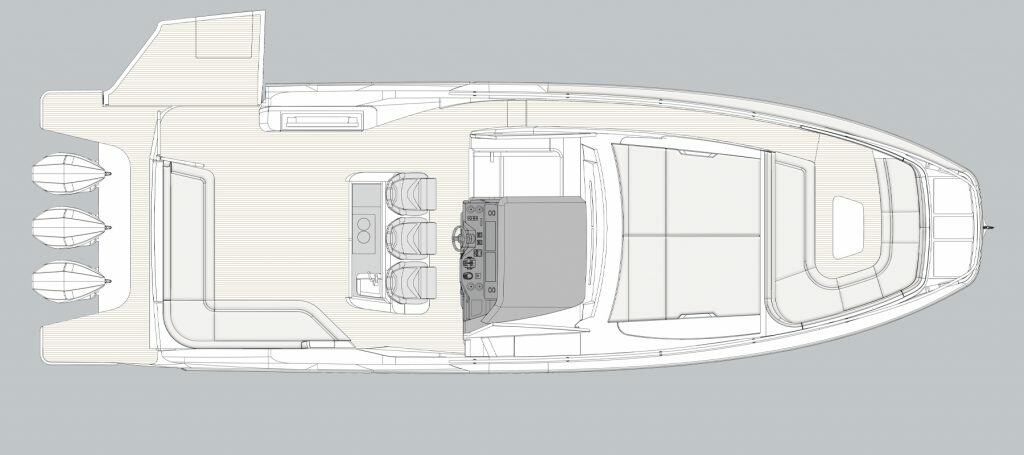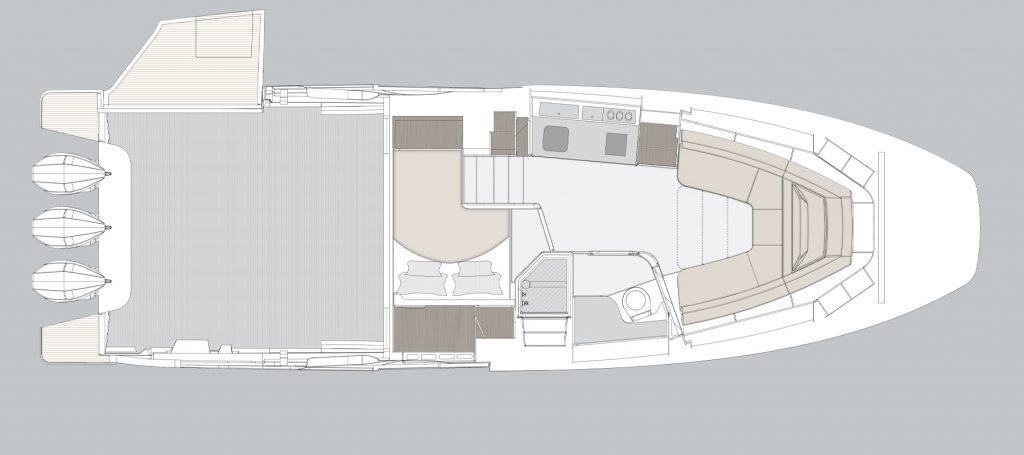 Data summary
VERVE 42
AT A GLANCE
Main Technical Specifications
Length overall (incl. pulpit)

Draft (incl. props at full load)

Displacement (at full load)
Planing stepped 'V' Ventilated Tunnel Hull
3 x 450 hp (331 KW) Mercury 450R

Maximum speed (test load)

Cruising speed (performance test mass)
the data refer to UNI ISO 8666 conditions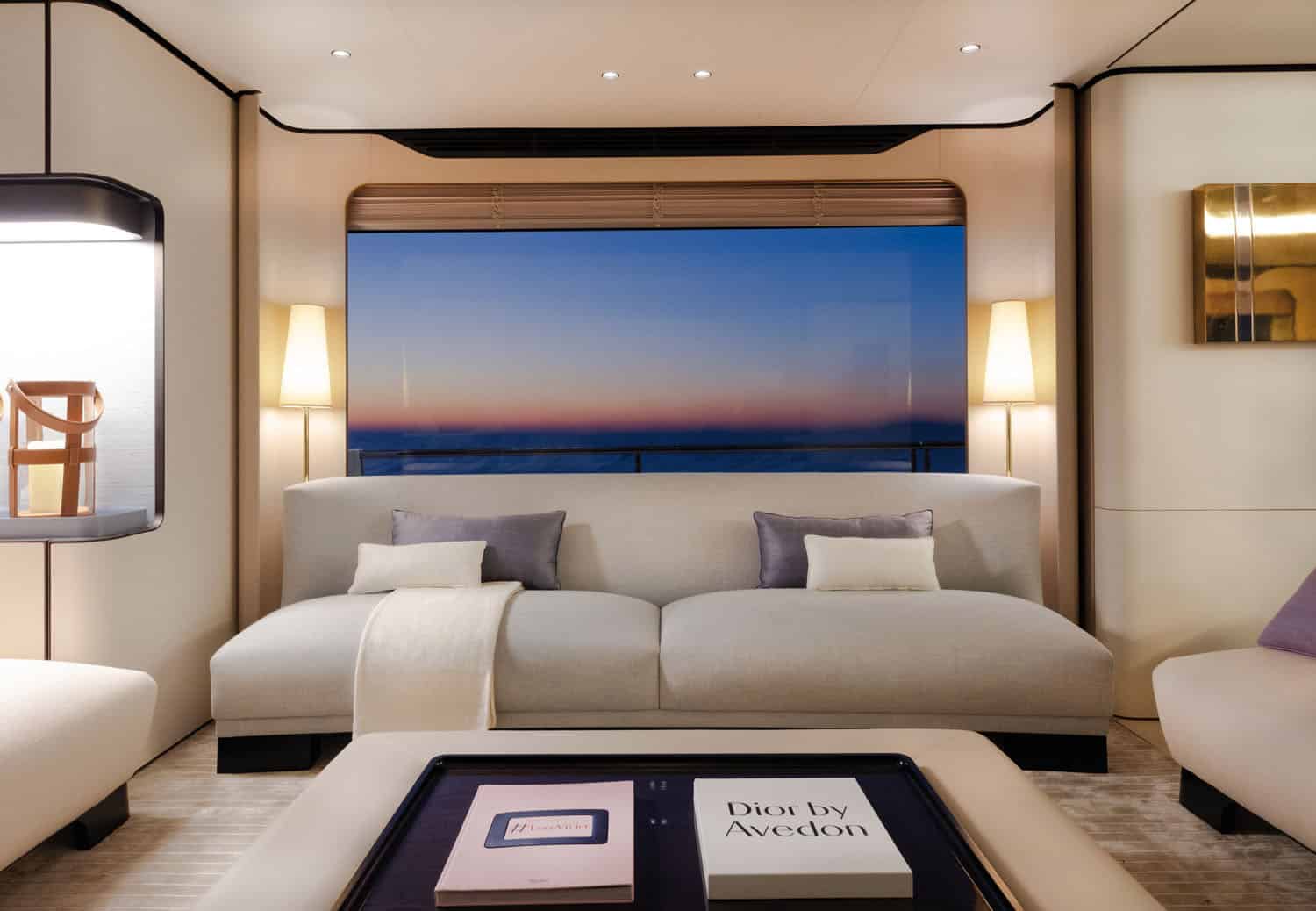 Our select dealers will proudly provide you with all the information you require