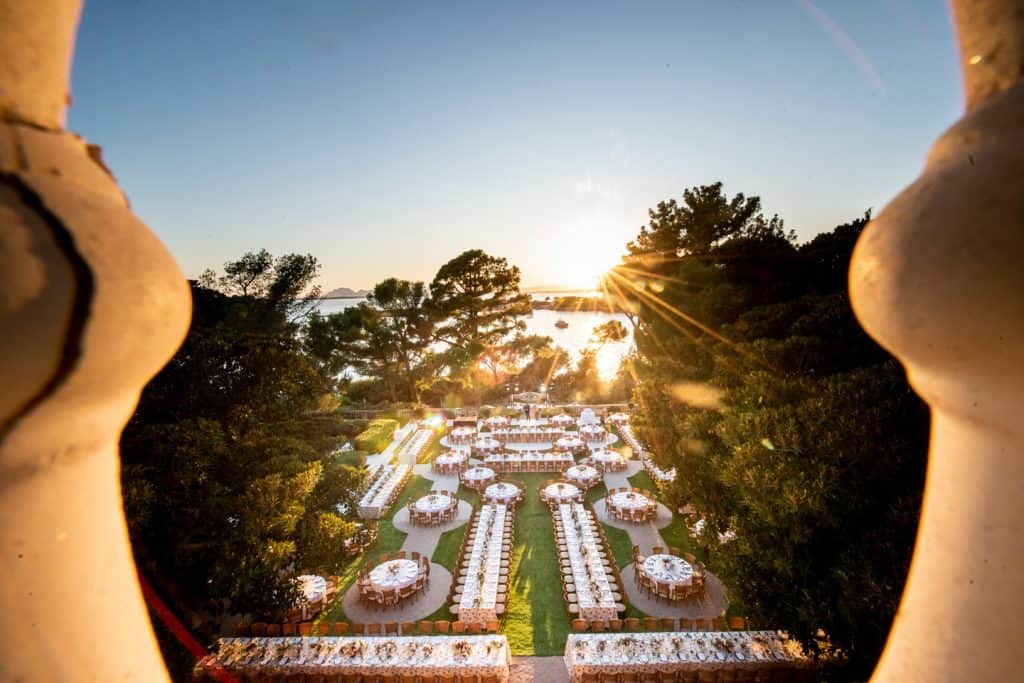 Villa Eilenroc Cap d'Antibes, France
The most unforgettable evening of 2019, the year that saw the celebrations for the Group's 50th anniversary, is the one that took place in Cap d'Antibes on September 12th.
An enchanting night, illuminated by a sunset and a moon so beautiful as to seem fake, was the perfect setting for a magical event.
Over 300 guests from all over the world gathered around Paolo and Giovanna Vitelli to celebrate this important milestone, which however was greeted with eyes projected towards the future.
And so, in the exclusive and splendid Villa Eilen Roc, overlooking the bay of Billionaires, the time flew between a visit to the photographic exhibition, where a selection of images retraced the most important chapters of the Group's fascinating adventure, a gourmet dinner served on elegant tables decorated with garden roses and the unexpected fashion show of Giorgio Armani's wonderful evening dresses.
Finally the intervention of Paolo Vitelli, for which the patron chose simple and moving concepts: satisfaction for the journey made, gratitude towards all those who made it possible and trust for the future to come, always in the name of the family continuity.
And how could it be otherwise, since it was Caterina, his lovely granddaughter, who led the President on the stage?