Back to all news & events
Azimut Grande Trideck wins the Barca dell'Anno – Boat of the Year – Award of Vela e Motore: it's the most sustainable Superyacht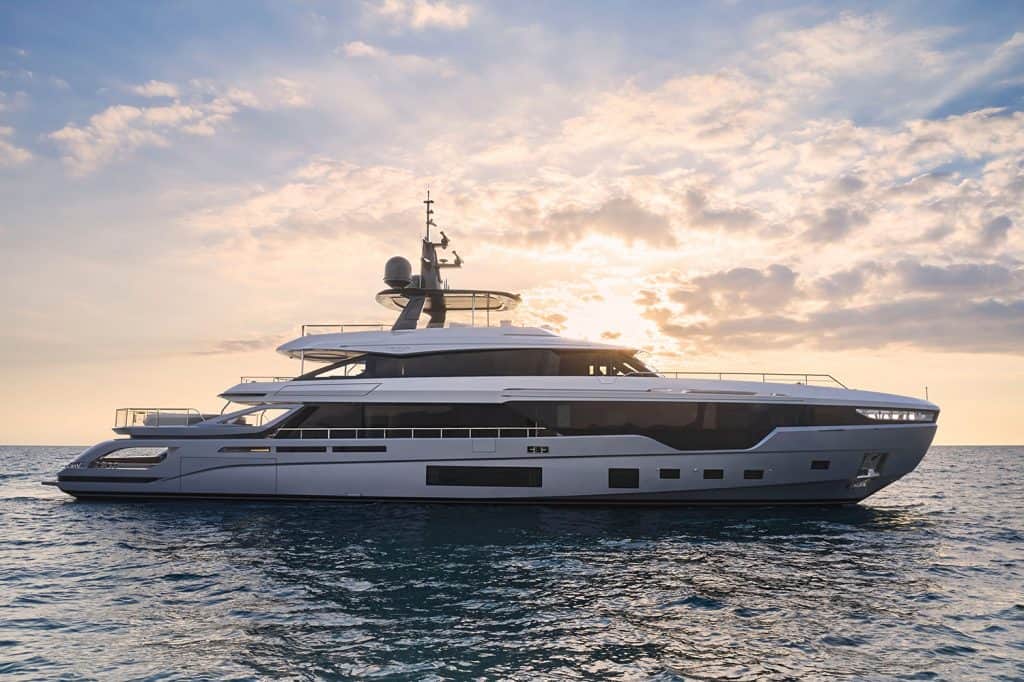 Azimut Grande Trideck wins the Barca dell'Anno – Boat of the Year – Award by Vela e Motore, the oldest Italian nautical publication, which, yesterday evening, in the prestigious setting of the Venice Boat Show, celebrated the shipyards that distinguished themselves for their ability to interpret the boat in a concretely sustainable way.
The event, now in its twentieth edition, saw the triumph of Azimut's flagship in the Superyacht category.
Grande Trideck earned this important recognition because she integrates solutions to lower fuel consumption and reduce environmental impact. The innovative high-efficiency D2P (Displacement-to-Planing) hull, for example, reduces consumption by 20 to 30% – with peaks of 40% – compared to traditional hard-chine hulls.
The jury also acknowledged that the Grande Trideck Hotel Mode battery pack, which offers zero-emission power at anchor and in the harbor, combined with the power management system, guarantees «an intelligent and perfectly balanced use of the energy system onboard».