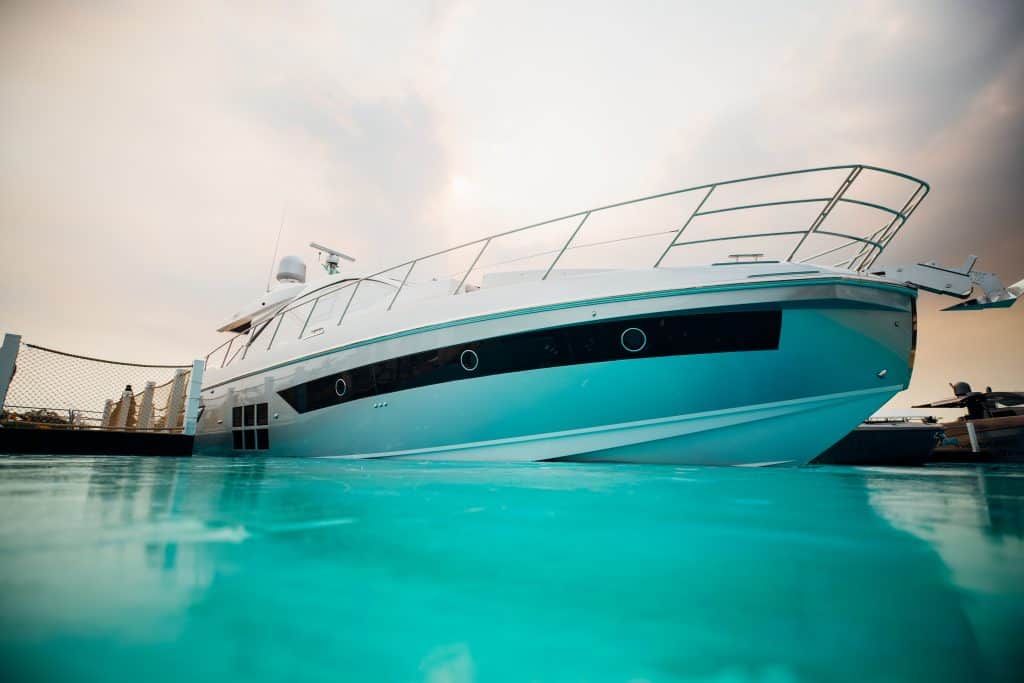 Immersed in an eclectic and glamorous atmosphere, the Formula 1 Crypto.com Miami Grand Prix gave life to an artificial marina that  hosted two Azimut yachts
Azimut went on stage at the inaugural Formula 1 Grand Prix in Miami with S6 and Fly 50. The two yachts were among the protagonists of the MIA Marina, the scenic Marina located within the race circuit, which has become the symbols of the event.
The space, designed to amplify the excitement of the competition, was reserved for a selection of guests and VIPs who were able to live the unique experience of a Grand Prix aboard a yacht.
Formula 1 raced around the Miami International Autodrome, a 5.41-meter street circuit designed around the Hard Rock Stadium, the home of the NFL's Miami Dolphins.
More than 240,000 visitors attended throughout the weekend to enjoy a unique show and great entertainment testify to it.
Located between turns 6, 7, and 8 of the track, the MIA Marina was an eye catching attraction of the Miami circuit, which this year made its debut at the fifth race of the Formula 1 World Championship. In addition to the two yachts transformed into exclusive grandstands, there was  a dedicated space designed by the architect and designer Michele De Lucchi, intended to offer an immersive experience in the world of Azimut. The pioneering spirit of the shipyard is thus expressed, once again, through a revolutionary concept, together with the choice to participate in a unique and unprecedented event.
Azimut's vocation to amaze with passion and audacity is also reflected in the models that have been chosen for this project, both born with the desire to surprise, offering high performance and great fun in full Formula 1.