Back to all news
AZIMUT YACHTS PRESENTS THE NEW MODELS AT THE FORT LAUDERDALE INTERNATIONAL BOAT SHOW 2022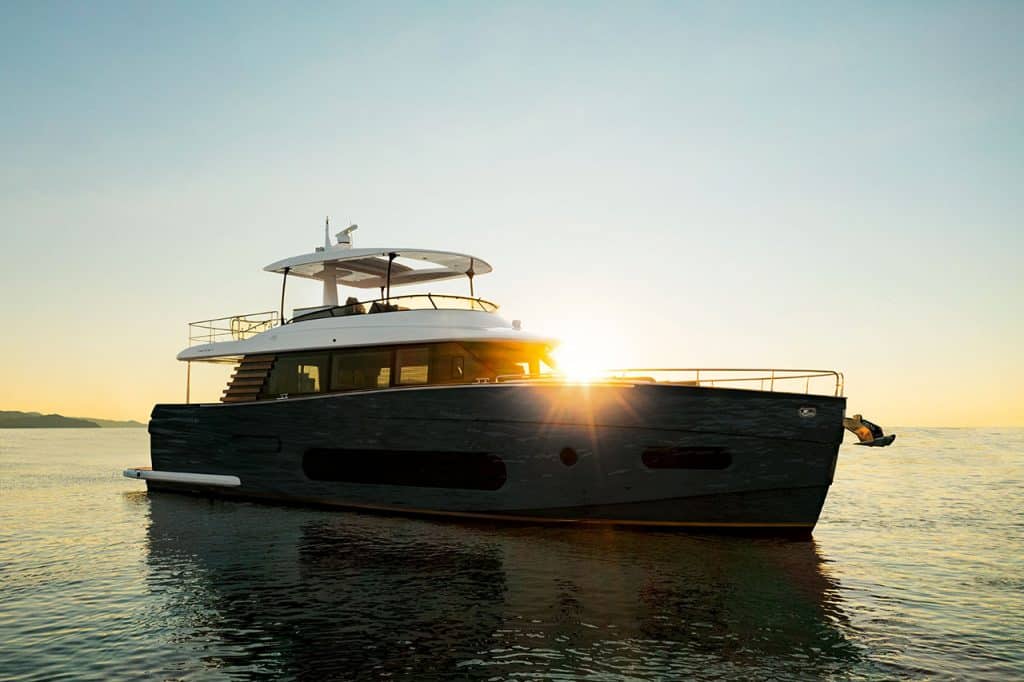 THE U.S. PREMIERES: AZIMUT MAGELLANO 66
Azimut Yachts will be taking part in the Fort Lauderdale International Boat Show held from October 26 to 30.
The boat shows confirm their value as an opportunity for world leading yacht builder Azimut Yachts to present its brands' most significant new models to the market and preview important novelties resulting from the Group's pioneering vision and ongoing stylistic and technological research work to satisfy the desires of modern owners.
Azimut
The U.S. premiere will be Magellano 66. Inspired by the culture of trawlers designed for long-range voyages, Azimut interprets this model with a contemporary twist and, as far back as 2007, developed the concept of the first Crossover in the history of yachting. Dual speed modes, latestgeneration high-efficiency hull, and a design of rare sophistication: this is the Magellano line's response to the needs of a contemporary owner who loves travelling.
Magellano 66 is a 20-meter, long-range yacht that represents the ideal solution for long cruises in a wide range of sea conditions. While the large hull and the multi-purpose spatial architecture offer the combined pleasure of socialisation and intimacy, superior fuel efficiency means freedom of destination and the possibility of long-range cruises in places and at times reserved for the few.
Azimut makes use of carbon fiber in the boat's construction to reduce its weight, which taken together with the second-generation Dual Mode hull designed in partnership with P.L.A.N.A., cuts fuel consumption and CO2 emissions by 20% at the most frequently used speeds compared with normal hard chine hulls.
As a result, Magellano 66 is one of Azimut's family of Low Emission Yachts.
The Fort Lauderdale International Boat Show 2022 will also provide a stage for: Verve 42, Verve 47, S6, S7, S10, Grande 27M, Grande 32M and the entire Fly line.