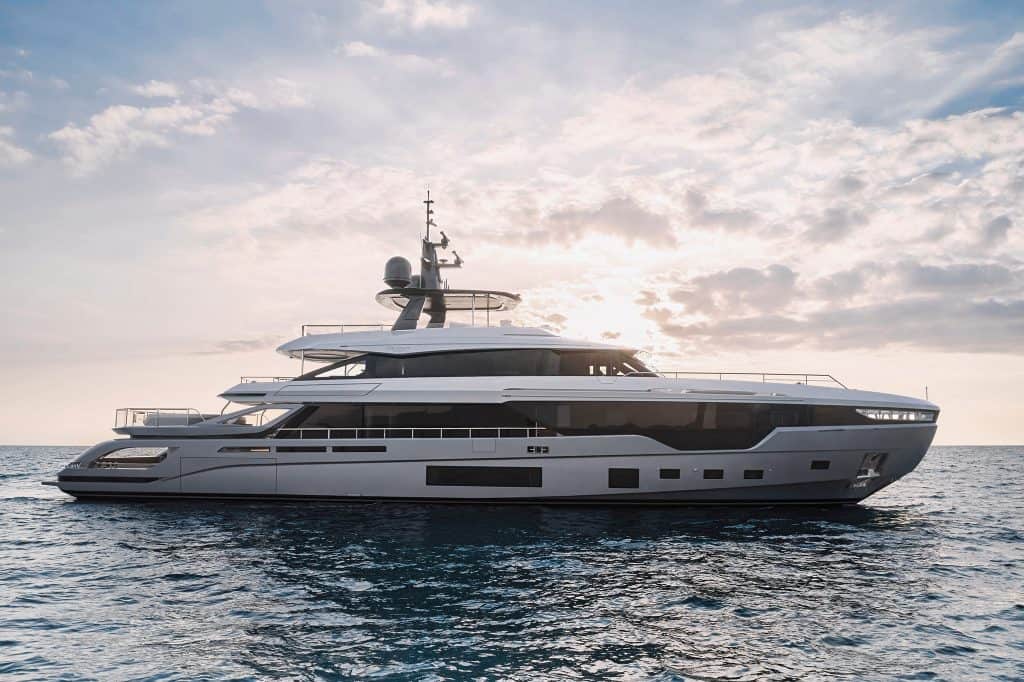 Azimut is set to play a starring role at the ninth Palm Beach Boat Show, held in Florida from March 23 to 26, where the Italian yard will be fielding nine yacht models that have left a mark on the history of navigation worldwide. From the Grande Trideck, which is continuing its tour of the United States, to the S6 with the Fly family (60, 72 and 78), plus the Verve 42 and Verve 47 and finally the Grande 27M and Grande 32M, the brand promises American owners a model that's the perfect fit for any cruising experience they desire.
In huge demand after garnering great acclaim at the recent Miami Yacht Show 2023, Grande Trideck returns to one of the top US boat shows. The flagship of the Grande series will be at Palm Beach from March 23 to 26, 2023, leading a fleet of nine models that have helped write the history of international yachting.
With its unique "three decks + One" design and revolutionary approach to delivering a cruising experience totally immersed in the seascape, Grande Trideck is one of Azimut's best-loved models in the US.
Grande Trideck is also the Avigliana-based yard's response to the increasingly urgent issues of sustainability and environmental impact, forming part of Azimut's family of Low Emission Yachts. This is a project to which the yard is devoting significant resources in order to offer owners models that guarantee reductions in consumption levels and emissions of between 20% and 30% compared to boats of the same weight and size with a traditional hard-chine hull and shaft line propulsion. The Grande 32M, Fly 78 and S6 are also part of this important family.
Moored alongside Grande Trideck, in fact, will be masterpieces of the calibre of Grande 32M, S6 and Fly 78, the largest Flybridge family model on show in Florida. The Fly 78 maxi-yacht will be accompanied by the Fly 60 and 72, two models hugely appreciated not only for their super-sleek hull designs that ensure a smooth ride over the waves, but also for their unique styling and layouts.
Azimut's fleet at Palm Beach is completed by Verve 42 and Verve 47, open yachts developed specifically to bring a thrill to the US market. Their powerful propulsion systems are designed for lovers of adrenaline-inducing cruising: in tandem with the ultra-low water resistance hull by Michael Peters, the Mercury outboards drive these two weekenders to a top speed of over 45 and 50 knots respectively. Or in other words, performance way above the category average.